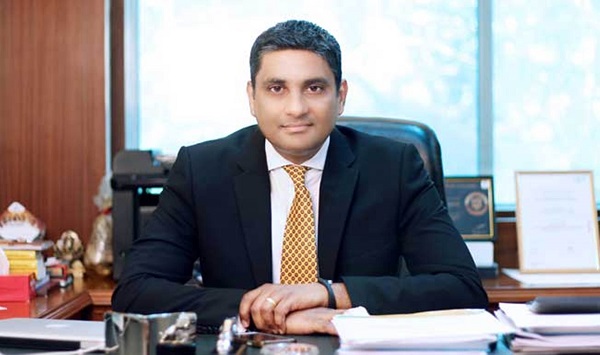 We all know that a child's most important and impressionable years of growing up are the initial five years that support fast learning and is indeed a growing concern of many double income nuclear families. With numerous preschools and schools hitting the market every now and then, the choice to get your child enrolled in the best of the lot becomes a tough one.
There are dream preschools that have emerged from being mere playschools to larger brands, expanding worldwide in a short span of time. KKEL is one such brand that has created a benchmark in the preschools segment on par with its competitors. With nearly a presence of more than 25 years in the education sphere, Kangaroo Kids Education, today is spread across countries India, Dubai, Maldives & Qatar, with 100+ ICSE, CBSE and IGCSE schools & preschools operating in 50 cities.
In conversation with Elets News Network, Seshasai KVS, CEO, Kangaroo Kids Education (KKEL), shared the success behind KKEL and his future expansion plans after reaching the 100th Preschool mark.
How has been the entrepreneurial journey so far? Also tell us about the success behind Kangaroo Kids Education.
The journey has been fantastic with Kangaroo Kids Education for the last 2 years. One of the significant growth and success behind Kangaroo Kids Education goes to Kangaroo Kids International Preschool and Billabong High School. With an initial number of around 60 Preschools, we successfully managed to cross the 100th preschool mark in March 2019 with a significant growth of 66% growth in the last couple of years.
Talking about Billabong High Schools, we have recently opened our fourth company owned Billabong High International School in Pune, Maharashtra. There has been a significant amount of growth in terms of students, centers, schools and we continue to win accolades for the quality of our preschools. The focus will be on the top 30 cities in India.
With a bunch of preschools opening every now and then, what is the present scenario of preschool education in India?
Indeed, a lot of preschools have come up in very corner of the city. But even then there are only a few branded preschools in India as compared to 1.3 million schools. From the preschool perspective, there is a lot of expansion growth and opportunities in the market with high quality preschools. Similarly, Kangaroo Kids International Preschool operates in the premium space with an aim to reach about 350 preschools in 3-4 years with a significant growth in the next 5 years.
The pre-school market has both big and small players operating across different price points. In larger cities, the preschool education is driven by the fact that there are double income families and hence having a preschool in the vicinity has become a big boon for double income families. Likewise with schools, with maiden schools coming in the picture, there is a scope for high quality private education to continue expanding at a rapid space.
The education sector is booming with new technological innovations. How is technology integrated within the classrooms at KKEL and what is the impact?
Technology is an enabler which needs to be integrated in the classrooms. It is a growing phenomenon with schools and preschools playing a big role in imbibing technology in their curriculum. In KKEL, we are trying to integrate technology to bridge the gap between a child learning at school and at home for a seamless connection between the two. For instance, in our lesson plans, we provide video resources to our teachers in the classrooms, with an aim to provide the child its own space. With the power of technology, there is no fear of failure because one can keep watching the videos over again till you master that particular subject.
As far as the impact of technology at Kangaroo Kids Education is concerned, we aim to get multimedia readers, the Billabox app is envisioned to bring alive the curriculum and encouraging students to navigate and practice. An interactive learning and communications platform, the Skippy Tech app maps MI skills embedded in curriculum and reinforces learning. These are the digital resources for a child to be able to study even after going home.
How different is your curriculum than other Institutes?
Our effort is to constantly personalise education for the child. One of the things newly introduced is 'Genius Hour', where we want the children to figure out their passions as early as possible. By passion I don't mean profession. It can be an opportunity of the children to think what they are passionate about and to be able to communicate and own that.
What are your future expansion plans in the preschool and K12 segment?
As I had already mentioned, we have our core focus in schools and preschools, and we are not looking forward to other segments of education in the near future. We want to build our strengths in these two segments. From the 100th preschool mark, we want to get to about 350 preschools and with 30 to 70 schools in the next 3-4 years.