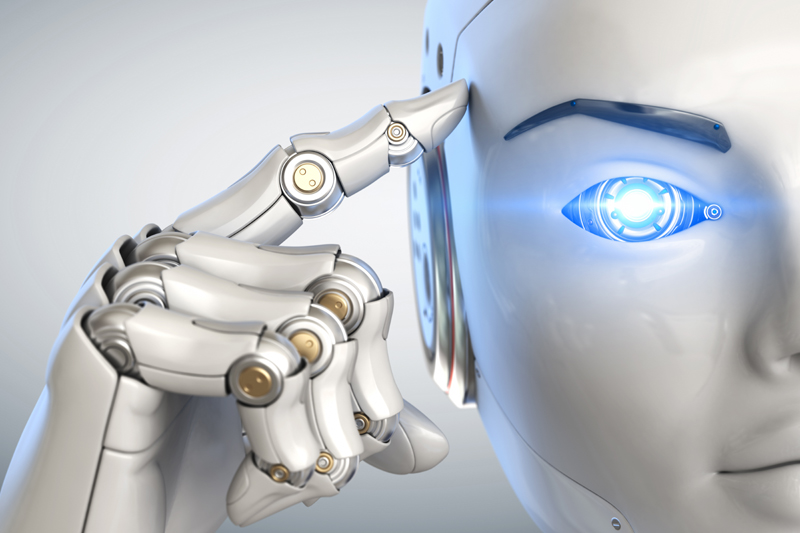 In the 21st century, it is technology that is ruling the world. With increasing adoption of technology in almost every sphere of life, it is now a part of our normal lives. We are surrounded by this emerging technology in the form of Artificial Intelligence (AI) that has already begun to alter education tools and institutions and changing what the future might look like in education.
The academic world is becoming more convenient and personalized, all thanks to the numerous applications of AI for education. This has changed the way people learn since educational materials are becoming accessible to all through smart devices and computers. AI is also allowing the automation of administrative tasks, allowing institutions to minimise the time required to complete difficult tasks so that the educators can spend more time with students.

Highlighting the essence of Artificial Intelligence in education, Yashendra Mishra, Regional Manager- North, Global Channel Resources said, "Artificial Intelligence in Education is the need of the hour as it helps in multiple ways to identify specific needs of different type of learners within the classroom and helps them engage at different levels. Especially in case of solitary learner, its plays a vital role in understanding between the words."
Changing The Role Of Teachers

Due to the new technological rage, there will always be a role for teachers in education, but what that role is and what it entails may change due to new technology in the form of intelligent computing systems. As already mentioned, AI taking over tasks like grading can help students improve learning, and may even be a substitute for real-world tutoring. Presently, it is becoming an emerging tool, helping students to ask questions and find information or could even potentially take the place of teachers for very basic course materials. In most cases, however, AI will shift the role of a teacher to that of a facilitator.
Teachers will supplement AI lessons, assist students who are struggling, and provide human interaction and hands-on experiences for students. In many ways, technology is already driving some of these changes in the classroom, especially in schools that are online or embrace the flipped classroom model.
Impact of AI on the Learning Process
Artificial Intelligence is changing the education delivery models in a much profound way, with prominent & effective use cases like personalised learning, providing real-time & pointed feedback on areas of strengths or improvements to students, ensuring their long term success.
Shedding light on the technological advancements that led to the change in the learning process, Vaibhav Srivastava, Head of Business Development (Education), Cisco India & SAARC said, "Adaptive Learning changes how information is accessed on the basis of location, demography or previous patterns helping students learn as per their needs. Artificial Intelligence enhances faculty & admin productivity by automating everyday mundane tasks, giving back additional time to them during the same working hours. AI is no more optional or a technology of the future, it is now & here."
Having said that, the experience of personalized learning, the growing numbers of adaptive learning platforms, games and software is astonishing. These systems respond to the needs of the student, putting greater emphasis on certain topics, repeating things that students haven't mastered, and generally helping students to work at their own pace. Adaptive learning has already had a huge impact on education across the nation and as AI advances in the coming decades, adaptive programs like these will likely to improve and expand.
"Apart from support in assessment and personalized learning, AI enabled programs are also helpful in identifying gaps in courses and education materials that can leave students confused about certain fundamentals", said Dr. R.D Patidar, Vice Chancellor, OP Jindal University, Raigarh.
Artificial Intelligence- A Boon
With Artificial Intelligence, education can become more accessible and inclusive at the same time. Various tutoring programmes, learning applications with skill-based curriculum are being developed across the globe. These AI enabled systems will bring global classrooms at your fingertips. It will not only empower students but also teachers in upgrading themselves with current trends. Such systems could be a boon for the rural education.
Students living in the most remote parts of India would be able to learn the way it is learned in urban setting key school districts within states as weWith accessibility comes inclusivity and this has made the education sector evolve from the typically structured private sector to new innovations seeping into ll.
Filling the Loopholes
Artificial Intelligence can be used to find gaps in the learnings of the student and provide real-time solutions. The technology can also identify areas where teachers are outnumbered by students and create optimized learning programs that can impact a large number of students. The Indian education system has always struggled with an inadequate method of teaching. Standardized tests have often revealed that students struggle to perform at the level they should be.
Sharing insights on how Artificial Intelligence has made life easy, not just for teachers and students alone but for learning platforms, Gaurav Kumar, Vice President & Head of Strategy- Special Initiative, Reliance JIO said, "With the best times for ICT penetration and a devout large society aspiring for better life style using education as the ladder- the timing couldn't be better. Whether we do it or a Musk variety comes as savior for our problems- it's inevitable. The data penetration has made life easy for many internet ventures- guess it's time someone takes a serious bet on education and starts towards working on developing a genuine AI driven learning platform."
Not only AI helps in improving quality of teaching by offering an experiential and immersive experience but also aided in understanding the topics. The rapid enhancement in technology, as well as the higher rate of adoption is bound to have a positive impact on the students. With a two-pronged thrust from the private sector as well as the government, exciting developments await the students of tomorrow.