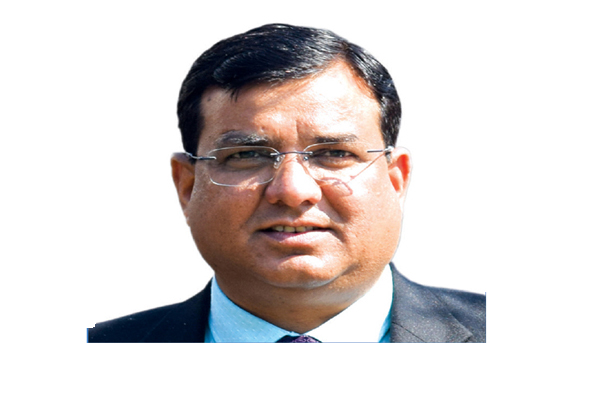 Artificial Intelligence might inform the students how their career paths look like depending on their goals thus assisting them beyond academics, writes Dr. R.D.Patidar, Vice Chancellor, OP Jindal University, Raigarh for Elets News Network (ENN).
The use of technology within the education system over the last few decades has been astounding. Technologies like AI, Machine Learning and education software aren't just changing the eld for students, they are shaking up the role of educators, creating philosophical shifts in approaches to teaching and remodelling the classroom. In this new scenario, classes move away from traditional lectures and instead focus on interactive learning, with question and answer sessions, reviews and quizzes, discussions, Virtual labs, and project-based learning. It usually involves customization and personalization, such that educational content is tailored to meet the needs of specic students.
AI enabled Platforms like Coursera, Udacity and BYJU'S etc. have completely changed the Teaching & learning experience of learners and tutors. Its amazing to witness how AI is useful in automating the tedious activities in education like test assessment and gradings. They may not be able to truly replace human grading but they are pretty close of it. Its allowing teachers to focus more on in-class activities and student's interaction than grading. The experience of personalized learning through growing numbers of adaptive learning platforms, games and software is astonishing. These systems respond to the needs of the student, putting greater emphasis on certain topics, repeating things that students haven't mastered, and generally helping students to work at their own pace. Adaptive learning has already had a huge impact on education across the nation and as AI advances in the coming decades, adaptive programs like these will likely only improve and expand.
Also Read: Artificial Intelligence: Enhancing the Learning Experience for a Better Future
Apart from support in assessment and personalized learning, AI enabled programs are also helpful in identifying gaps in courses and education materials that can leave students confused about certain fundamentals. Many educational platforms use this for upgrading themselves for better. When a large number of students are found to submit the wrong answer to a homework assignment, the system alerts the teacher and gives future students a customized message that oers hints to the correct answer. This type of system helps to ll in the gaps in explanation that can occur in courses, and helps to ensure that all students are building the same conceptual foundation.
From kindergarten to graduate school education, role of AI at all levels is becoming extremely signicant and if some published facts are believed then by 2021 application of AI in education and learning will be increased by 47.5%. The impact of this technology will be felt from the lowest education levels through higher learning institutions. Articial Intelligence might inform the students how their career paths look like depending on their goals thus assisting them beyond academics. At last what can be said is that only time can tell the ultimate impact of AI in the education industry.
Also Read: Is Artificial Intelligence redefining Women Power?