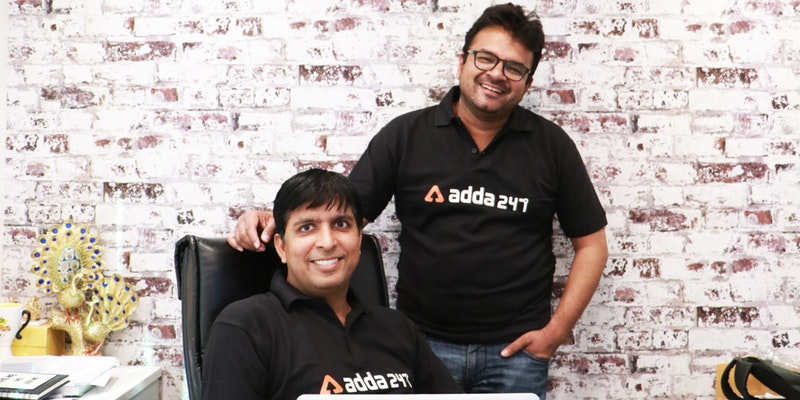 Adda247, the online learning platform in India, has raised US$6 million in a series B round of funding recently. The two major contributors of the amount include –Infoedge, India's premier online classified company, and impact investment platform Asha Impact.
As per the official statement, the total amount raised by Adda 247 reached US$10 million with existing investor STL also participating in the funding round.
For the uninitiated, Adda247 provides its customers with video classes, mock tests, on-demand video courses, and books focused on government exams.
Besides, the company boasts of multiple platforms – mobile app, YouTube channel, Bankers Adda (online bank job preparation portal), SSC Adda (focused on government exams), Teachers Adda (hub of teaching exam information), and offline test preparation unit Career Power, among others.
Notably, with the fresh funds, the company is planning to broaden its exam category offerings, provide support for more languages on the platform and augment its presence across the length & breadth of the country.
According per the official statement issued by the company, Adda247 has trained more than 100 million students in the last 10 years of its operations in India. The ed-tech startup claims to have more than 3 million daily active users on its various verticals.
Adda247 is present in both online and offline platforms with more than 450 coaching centers and 1,000 teachers across India.