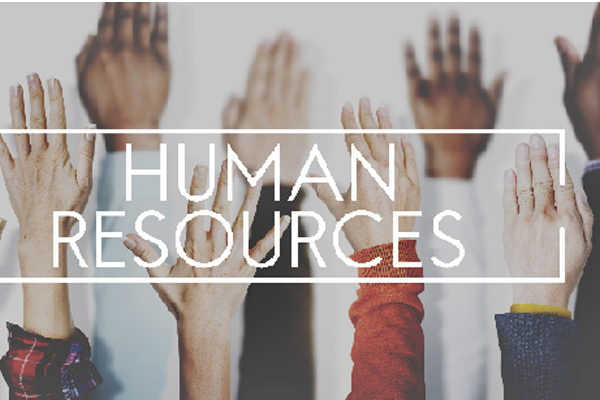 In an era of globalisation and digitalisation, employee interests and preferences are evolving quite rapidly and to accommodate these changes, HR needs to keep up with the latest advancements in the market, writes Debajyoti Mohanty of Elets News Network (ENN).
In today's corporate world, working in a great environment and maintaining positivity in the workplace has become very important. Considering the enormity of the task at hand, trying out the latest vogues in the industry has its merits. Here are five HR vogues that are expected to remain stoic in the year 2020:
ARTIFICIAL INTELLIGENCE (AI) IN HR
The use of automation and AI in HR can change the way companies hire new employees and manage their daily affairs. AI can play a transformative role in improving an employer's key areas of concern including recruitment, human capital management (HCM), employee engagement, employee benefits, and learning and development (L&D), among others.
Use of AI-based applications in recruitment can make candidate sourcing, screening and matching easier for organizations. Along with improving efficiency, AI is also helping HR professionals overcome human-bias in their decision making.
AI can make HCM better by helping HR build stronger teams, enhance employee experience, and reduce employee turnover. It can also help HR improve performance management and workforce planning. Automation and Artificial Intelligence can also ease the processing and dispensation of employee benefits by personalization, communication and compliance. Furthermore, AI can be a catalyst in transforming the way businesses interact with their employees. This can be achieved by conducting intelligent surveys, introducing real-time feedback platforms, automatically dispensing rewards and recognition, and by personalized messaging and communications.
AI is now powering learning platforms that can replicate the qualities of successful content providers like YouTube and Netflix. It may well be used to improve the learning outcomes of employees in training.
In the present talent scenario, where skills have a lower shelf life than ever before, AI could turn out to be a game-changer.
SUB-CONTRACTING HR FUNCTIONS
Entry-level HR jobs are set to disappear as more and more administrative transactional tasks will be outsourced to external HR agencies and shared service providers.
According to some studies, sub-contracting some or all non-core activities to specialist service providers has shown to have many benefits. This has led many organisations to pursue outsourcing with vigour.
The potential benefits of HR outsourcing include – reduced cost, increased efficiency, increased flexibility and speed of response, access to improved HR IT systems and improved human capital metrics, among others. It also frees HR to operate more strategically.
Despite its numerous benefits, outsourcing HR or some of its functioning to an external service provider is a big decision. Because while it can be cost-effective, outsourcing can introduce new elements of risk including – failure to deliver cost benefits, loss of flexibility, loss of control, impact on the employer/employee relationship, and legal or regulatory requirements, among others. In such a scenario, caution is required before proceeding with a deal.
GIG WORKFORCES
Relying on short-term contractors involves risk but in the majority of cases, gig work forces offer due advantages to firms that can accommodate a continuous influx and outflux of people. It has now become common in the tech industry for contractors to sign on for a project for a certain amount of time and then leave for the next gig. These contractors move from company to company as their specialised skills are often high in demand.
The gig economy needs a much faster recruiting process than what the conventional one is used to. The idea behind gig economy is that people can come and go, so the firms targeting this kind of recruitment have to move from sourcing to selection to on-boarding in a matter of weeks or even days.
Overall, the gig economy has made its grand entrance and is here to stay. And as the famous saying goes, "People dig it if you gig it".
THE REMOTE WORKING MODEL
The remote working model (flexible ways of working) is a concept many HR professionals consider when they are looking for ways to improve employee engagement and productivity.
Effective use of the remote working model takes care of employees' needs by providing them alternate scheduling options without adversely affecting the firm's ability to meet business needs.
Factors to consider when running a policy of 'flexible working' include employee accountability, planning and logistics, and performance and technology solutions. In the majority of cases, substitute work schedules have to be monitored diligently by management to ensure continuity of the employer's relevant policies. Business needs should define how many different flexible working options are provided to employees.
Having a fixed place and time to work is already considered an idea of the past. The remote working model is a great way to reduce costs, drive employee engagement and remain competitive in the market.
EMPLOYEE ENGAGEMENT
Employee engagement was in-vogue in 2019 and will continue to reign in 2020 as well. Also, it is well known that engaged employees will work harder, make a positive impact on other employees, and will be less eager to leave the organisation.
According to the grapevine, key things to keep in mind for a great employee experience are – diversity and inclusion, personal development, health and well being programs, recognition and awards. Employee engagement is important because the Generation Z cohort wants to be fulfilled by making a meaningful impact.
"Exciting news! Elets Education is now on WhatsApp Channels Subscribe today by clicking the link and stay updated with the latest insights!"
Click here!