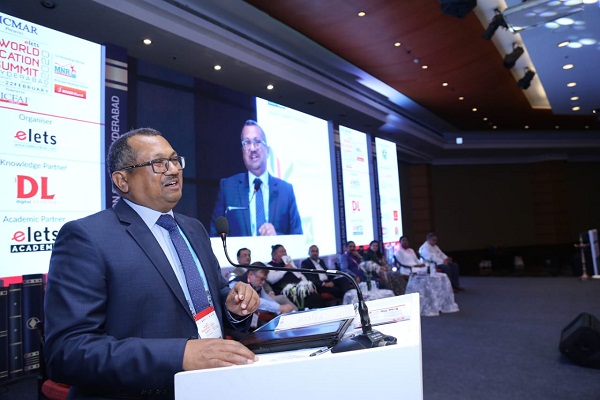 In the wake of coronavirus epidemic across the country, many schools and educational institutions are closed. The virus has an adverse effect on educational institutions across the globe. Amid COVID- outbreak, India's one of leading universities World University of Design (WUD) has shifted to online model of teaching. The varsity has ensured continuity of world class teaching standards.
The WUD is using AI, Supervision Technologies and Video Conference and other tools to enable virtual learning. Apart from the classes, the performance assessment is also being done in online mode with the AI-based platform.

WUD has also made investments in the server capacity, broadband connectivity, photo/videography studio, equipped for online teaching.
Dr Sanjay Gupta, Vice-Chancellor, World University of Design said, "This is a unique situation in design education and WUD was the first to take lead so that studies are not compromised, and students do not fall back on their curriculum. WUD has been working on assimilating online learning across its courses for over a year so the preparedness was there."

Gupta also said, the COVID 19 outbreak has just hastened the process and were the first to switch to online mode, that's not only benefitting students in India but also students abroad.
Gupta further added, "Design education is essentially 'working by doing'. Barring a few specializations online education is not exactly tuned for teaching design as yet. However, the main qualification is just having an open mind therefore we were able to take this forward is a very short time. We have a unified campus where faculty work across specializations and in teams. "
WUD has been hosting Global Goals Jam since last three years where over 40 groups around the world connect online.