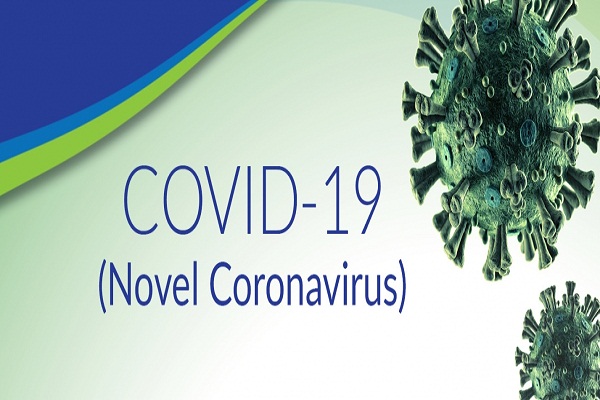 With the threat of coronavirus looming large each day and the laudable Government initiatives to keep the spread in check, one of the initiatives is social distancing, working from home which has led to classrooms being 'shutdown' and students having to spend time at their homes or hostels as the case may be. Education never stops and we, at Sinhgad Institutes strongly believe in facing and overcoming challenges that come our way in the best interest of our students who are the future global leaders.
Sinhgad Institutions is one the largest education conglomerates with 85 Colleges and 26 schools spread across 12 campuses. We are consistently connected with students and parents who are the key stake holders to ensure that their interests are not hampered and that their valuable time is not wasted. All our institutions have gone 'on line' with the students being given creative indoor activities, quizzes and puzzles to solve, sourcing to them library books, including kindle to get them gainfully occupied in addition to the regular studies. Many of our colleges have DSC – Developer Student Clubs which are campus based community groups for students linked with Google developer technologies, which are basically independent student organisations, need not indicate any formal relationship with Google in some cases. Here the students work together, learn from each other, share knowledge and help each other out – as in any good community. They stay updated on IT matters, from gaming to latest software applications, even getting to know the success stories of various industry leaders.
Sinhgad Institute of Management – MCA is one of the premier institutes under Sinhgad Technical Education Society. Dr. Chandrani Singh, Director of SIOM-MCA has been conducting the classes online through You tube and quickly changed over to the videoconferencing tool Zoom for better student interaction, better lecture deliverance and learning for the participating students. The student participation and their adaptability to such techniques is commendable.
Dr. M. S. Gaikwad, Campus Director of Sinhgad Institutes Lonavala Campus says that in addition to online classes, his students use the DSC for learning free certification courses online from Ivy League colleges through Coursera. Teaming up with Sinhgad Institute of Technology, Lonavala – DSC is offering online courses through Coursera wherein the deserving applicant will be chosen to undertake the desired course.
These are some of the initiatives undertaken at Sinhgad Institutes, Pune to counter the impact of the Coronavirus outbreak leading to suspension of on campus instructions and face to face seminars, workshops in the colleges.
(By Dr M.S. Gaikwad, Campus Director & Dr. Chandrani Singh Campus Director-SIOM(MCA) Sinhgad Institutes, Lonavala Vadgaon, Pune)