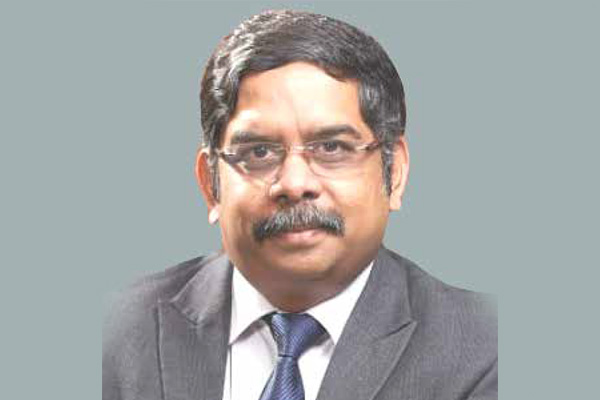 The new normal brought several new yet in-depth exercises such as curriculum revision with reference to Industry 4.0, course outcome and program outcome mapping says Dr. S. Sundar Manoharan, Director General, Pandit Deendayal Petroleum University, Gandhinagar, Gujarat in a conversation with Elets News Network (ENN).
The coronavirus crisis has posed a unique challenge to the education sector in Gujarat, a state riding high on its entrepreneurial zeal and aspirational dreams. The "Vibrant Gujarat" drive which witnessed several MoUs between academia, industrialists and the government is threatened by the pandemic in curtailing several visionary initiatives launched in the recent past. One of the "not so familiar methodology" which surfaced during the pandemic is the reality of our online teaching-learning process & Evaluation. The Ministry of Education, GoG has been quick to get this lacuna addressed by bringing several measures including policy measures to engage with the stakeholders through online teaching, learning and evaluation methodology. The teaching fraternity has risen to the occasion to fill this gap in the best possible way in such a short span of time. This remediation effort has built an inclusive system of governance, highly complementary and truly rewarding exercise as far as HEIs are concerned.

PDPU emerged with a new teaching-learning methodology through Google classroom, Zoom and CISCO based webex interactions to cover the curriculum through online lectures, and continuous assessment modes through assignments, case studies and Group discussions. The only module that suffered is laboratory exercises. The new normal brought several new yet in-depth exercises such as curriculum revision with reference to Industry 4.0, course outcome and program outcome mapping, incorporating mandatory experiential learning into the new curriculum, appropriating 5 to 10% of credits through online modules (Swayam platform), new initiatives in the cyber-physical system including augmented and virtual reality lab exercises, 3D printing for prototype development etc.
Also read: Impact of COVID 19 on Education

Other major initiatives involve training the trainers' program for automotive manufacturing, automotive electronics through our Maruti Suzuki-GoG-PDPU International center of excellence in Automobile Engineering, a 75 Crore newly launched initiative. PDPU also engaged along with the ministry of education, GoG in actively organizing Webinars on IPR, and on thrust areas of research in Energy, communications, IT, Industrial IoT, Biomedical health care, Modern methods of instrumentation, AI, Block Chain, Geothermal and in Petroleum Engineering.
Further in order to augment the mandatory industrial training program for students, PDPU endorsed Innovation and Incubation cell (IIC) to replace the industry training with HACKATHON for all the engineering disciplines. Over 350 student groups participated to solve problems posed by over 10 leading companies, otherwise our potential recruiters.
The new normal has brought a sense of togetherness in all aspects of teaching learning methodology. We greatly value the input and leadership provided by all the Stakeholders of Gujarat Government and the Ministers of Higher education in particular and the principal Secy. of Higher education for shouldering the new initiatives.