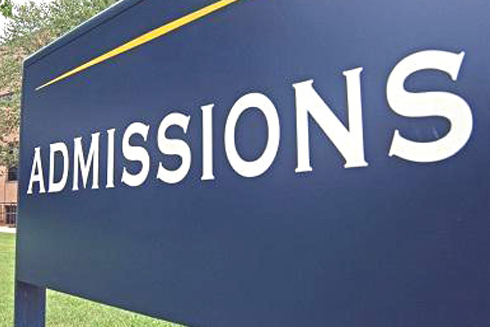 The government of India announced lockdown across the country to curb the spread of Coronavirus. All the educational institutions were closed mid-March.
n a matter of no time, the corridors of W have fallen silent, canteens lie abandoned, and no more sounds of laughter emanate from the grounds. The Covid-19 pandemic has left the universities bereft of the presence of the students.

Even as the country battles the pandemic with a lockdown, educators have not forsaken their primary responsibility to the students which is a continuity in their education with the same exacting standards. Overnight, educators have had to change track and adopt steps to keep the ball rolling.
With the lockdown suspending classes, the annual academic calendar has been hit hard, especially as the March-April period signifies the crucial tail end of an academic session and this is also the time for roll outs for the new session.

Also read: Prof. (Dr.) Tabrez Ahmad, Pro Vice-Chancellor and Dean Law: Calls for individual responsibility and human rights in the Coronavirus pandemic
Due to COVID, the mobility of students will be immensely affected. The admissions will get affected as the many exams are postponed or cancelled. This is also a very crucial time for the admission processes for the next academic session. Some institutes have made their admission process 100% online. To ensure the safety of prospective students, parents and their staff, these institutes have adopted a range of online virtual methodologies to facilitate the entire admission process.
They have categorized various sub-processes of the admission procedure and are implementing online solutions for each of this sub process. Higher Education Institutions are using webinars for sharing information on programs, video calls for one-to-one interactions, and virtual campus tours to showcase the campus life and facilities available. Only e-applications are being accepted from candidates desirous of applying for these programs followed by virtual interviews. The results are declared online and the fees payment and other admission formalities are also completed online.
With campus shutdowns putting both summer and fall admissions for the upcoming academic year into limbo, international universities have also replaced their classroom programmes with online versions until January A large chunk of India's admission system is fractured and most of the students in India rely on the offline process for admissions. It is a known fact that most people in the country do not have access to high-speed WiFi and most of the students in small cities/towns/ villages prefer the offline admission process. Convincing migrating students to stay with domestic options post-Covid though, will require sweeping reforms in the education system. Over the last two decades, Indian students' access to tertiary education has improved greatly through private sector presence, with the number of colleges and universities rising fourfold.