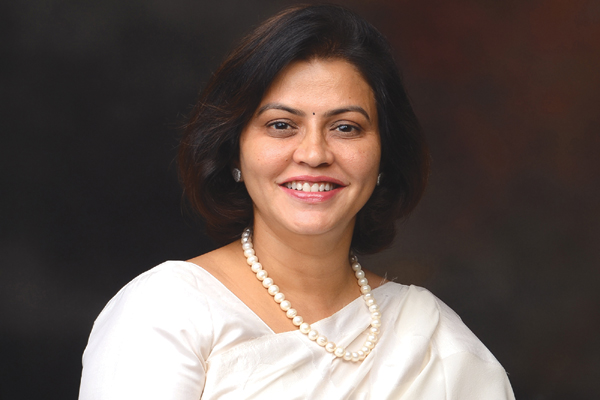 SSVM has created well- planned home engagement modules and online classes for all subjects, says Dr Manimekalai Mohan, Managing Trustee, SSVM Institutions with a conversation with Elets News Network (ENN).
Amid COVID- 19 outbreak, SSVM has begun the new academic session as scheduled, albeit digitally. The school started resorting to online classes, assignments and live courses for middle school, secondary and senior secondary students. Many tools and techniques are being used by teachers, such as live classes with students in attendance, recorded lectures, online worksheets, app updates. SSVM shares productive activities for students of Kindergarten to grade VII, which involve authentic educational online links, daily tips, fun quizzes based on vocabulary and mental Mathematics.
SSVM has created well- planned home engagement modules and online classes for all subjects. Students between grades one and seven are engaged with hands-on activities. Live lessons for grades X and XII commenced from the fourth week of March. After successful implementation, the live classes started for grades VIII, IX & XI and have fetched good results with positive feedback. The school conducted trial sessions and launched the teacher-student model in sizeable ratio. Teachers are keeping track of daily attendance, classwork, homework and assessment. The existing school app portal and class groups are being used to share worksheets, activities and fun games with students at all levels. Students used this opportunity to connect online, and clarify doubts, interact with teachers, access resources shared by the teacher during individual sessions.
Also read: OP Jindal University, Raigarh during Covid-19 pandemic

SSVM students are following a daily timetable of three to five hours of home study according to their class levels. The time frame includes enhancing practical communication skills, experiential learning, and doing activities designed as self-learning lessons, webinars and assignments posted on learning portals. Online learning is the better way to educate learners, who otherwise would have suffered immensely because of the mandatory closure of schools to maintain social distancing because of the COVID-19 outbreak.
With this increased focus on digital learning, students will be accessing subject-related content online.
Why Online Classes?
• To offer highly effective as well as a relaxed learning environment
• Parents get a chance to observe the child's home-learning process.
• To offer complimentary interactive reinforcements that allow students to study and work at their own pace.
• To provide flexible but systematic scheduling.
• Available in any location, with an internet connection; students can attend using their devices (e.g., computers, tablets, etc.)
• Direct teacher and parent feedback.
• Parents become mentors at home for students and monitor them and get them complete the work assigned to them.
• Teachers and parents work hand-in-hand toward every child's progressive learning journey.
At SSVM, we believe that nothing should disrupt education. So, we decided to initiate by leveraging technology to transform our teaching learning process and provide continuous learning to our students. Faith and comradeship — the keystone of our educational ethos — and the strong parental partnership has enabled us to help the students to learn online during the COVID-19 lockdown."- adds Dr Manimekalai Mohan, the Managing Trustee, SSVM Institutions, Coimbatore & Mettupalayam.
To conclude, the biggest priority for school and parents is keeping students safe against COVID-19 but not away from learning. Hence these online classes provide every student with a continuous learning process.

br>