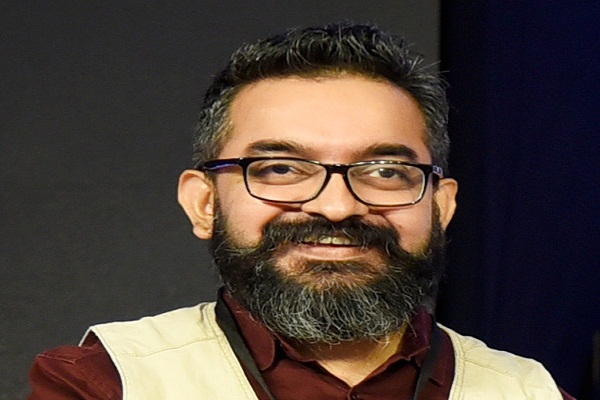 1. How COVID has changed the education sector in India?
Akshay Shah: COVID has changed the education sector in India top-down, from no to online people have suddenly accepted and thrived on online. By online I mean everything right from Online Classes to Online Attendance, Admission & even online exams. Teachers, parents, students, staff, academicians & even management/government have suddenly embraced Edtech & edtech SaaS wholeheartedly!
2. The ed-tech firms are going gaga in the lockdown; will the trend continue after schools re-open?
Akshay Shah: There are 2 parts to this, primary & Secondary education (schools) and higher education (colleges & universities). Schools will go more or less back to offline post-COVID as managing kids till say 7th or 8th std is easier in a closed controlled environment rather than online, however, post 7th – 8th std kids right up to higher education the trend will definitely change post-COVID and once we open up and for higher education or higher secondary school people won't go back to 100% offline, that model is more or less dead. There will be a hybrid model which will survive, I see a 60-40 hybrid model in India where 40% will be online and 60% offline for higher education. However, god forbids if we see a 2nd wave of this pandemic, I see the tide turning in favour of online on a long term basis for both schools as well as higher education in India as well as across the world.
3. How iWeb Technology solutions is unique from others in the market?
Akshay Shah: So at iWeb, we are focussed on Edtech SaaS. We digitize Universities & colleges end to end. iWeb has created a unique student universe that provides students, professors and administrators an amazing academic experience through a comprehensive digitized educational application provided on a 1st of its kind FREEMIUM model that brings banks, fintech, edtech and several other student service players on a common platform. We have over 300k higher education students on our platform across India. We have around 10 plus universities 400 plus colleges on board and we primarily digitize edtech saas workflow!
Also read: Safety measures for schools post covid-19
4. With ed-tech firms, how education standards can be improved?
Akshay Shah: This is a tricky question and let me be dead honest here. With the plethora of Edtech firms jumping-in to encash on this rush of teaching online like the gold market rush! I do not see the standards improving but the standards going down. Since the barrier to trade is none, anyone with a few good teachers/content are starting up and it's looking actually scary to me. Going forward in the long term like e-commerce and food tech & cloud kitchen I see the Edtech firms going down the drain too once the pandemic ends or tapers!!! I am sure the Ministry of education is seeing all of this and very soon there will be a regulation in the country which will regulate content, teachers & companies too who are into e-learning and/or remote learning/teaching!
5. What are the future plans for iWeb Technology Solutions?
Akshay Shah: Our plans are clear, India has over 900 Universities and more than 40,000 colleges which are less than 5% digitized in the true sense. On our FREEMIUM Model, we plan to onboard 1 million students by March 2021 and then our next milestone will be 10 million students on our platform, ultimately our aim is to reach out to 100 million students in India and change their experience with their respective Universities & Colleges to a seamless world-class experience! Many larger Indian bell-weather ITES companies claim to make many Indian Universities Smart but honestly, none have done it end to end, we want to actually make Universities & Colleges Smart where a student nor parent ever goes and stands in a queue or has to go and meet the dean or registrar office or staff for their day to day affairs be it for Transcript, or admission or Fees or late payment or marksheet verification or convocation or any co-ordination whatsoever. All of this and more has to be made available at the click of a button and only then we can claim a University or a College as SMART. Not just the SLM, we are doing same for the Non-academic modules too wherein the staff, teachers & all concerned stakeholders have a seamless run of their day to day work on our platform. iWeb will basically help the Institute digitize all of their processes, very similar to what core banking software did with Banks a couple of decades ago! But, we are doing it on FREEMIUM and that's our biggest differentiator!!
6. How the new National Education Policy will impact the usage of technology in the education sector?
Akshay Shah : The policy is a welcome change, I am a strong believer of the fact that something is better than nothing. No policy will be 100% apt and you cannot please all so something will be left out for sure, although, a lot more could have been done in the policy by involving & consulting past and current academic experts, however, it's a good start and there are miles to go before we stop but yes, technology has been definitely put at the forefront in the NEP and that will have a deep impact for one & all.