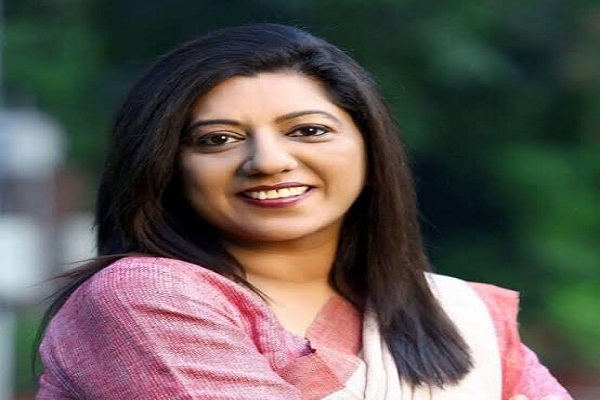 India is becoming an education hub in the coming days. People from many parts of the globe are coming to India to study. Gujarat is one of the leading states of India in terms of education, innovation and economic growth.
The growth model followed by Gujarat has exhibited excellence in innovation and has shown immense potential for growth and development. The success of the Gujarat model is evident from the influx of major automakers who have set up operations in the state as well as many other industries that are in the process of doing the same. This has displayed a healthy trajectory of establishing industrial supremacy which is only set to grow in the coming years. Even historically, the state of Gujarat is well regarded as the home for many successful entrepreneurs who found their start-up in the state.
Gujarat being home to some of the oldest universities of the country has always maintained a dedicated focus towards education whilst also establishing itself as an industry-oriented state.
Gujarat Higher Education department in association with digitalLEARNING Magazine conducted a two-day conclave named "Study in Gujarat". Many govt and private universities have participated in the two-day conclave.
PR Dave, Jt. Director Technical Education said "We have organized domestic and international roadshows. We will focus on admissions in professional courses. Now the ratio is govt has 50 pc and management has 50 pc seats. Students from other states and foreign students can take admission in govt institutions. Students can take admission through JEE Mains exams. For Pharmacy colleges 95 pc reserved for Gujarat and other 5 pc for other states".
He also said "We have started online admission for professional courses and it will happen as it was earlier. The fees will be decided by the panel."
Also read: Elets Exclusive: Educators call to bring new innovations in Higher Education
Anju Sharma, IAS, Principal Secretary (Education), Education Dept said "We have many govt institutions in Gujarat. We have started a platform for students and teachers. Online teaching is been conducted and admission are also started virtually. The state has started 50 pc for govt and 50 pc for management quota in govt institutions."
She also said "All institutions have been three doing their best to provide education in the state."
G T Pandya, IAS, Director of Technical Education said "This initiative will put Gujarat in the global hub of education. We have introduced a programme called Study in Gujarat. The programme will enhance the scope of Gujarat in the education sector. I thank all the participants."
M. Nagrajan, IAS, Director, Higher Education said "Gujarat is making its presence felt in the education sector. We have conducted six international roadshows and eight across the country. The programme will showcase the arrival of Gujarat in the educational scene. The knowledge eminence will also be recognized of Gujarat due to the programme. "
He also said "We have launched 'Udyam' to provide online education during the pandemic across the state. We are trying to fill the critical gap with the sector in this pandemic. Many universities are making efforts to provide online education to students."
Navin Sheth, VC, Gujarat Technological University said "We run the IEP programme and around 400 students from Gujarat go to study outside the country for 12 months. We also run a winter school programme for foreign students. Our university has an incubation centre as there are 400 startups."
Dr Neerja Arun, Principal, Bharatiya Vidya Bhavan said "The Gujarat University has single window admission process. Gujarat University has own incubators, tinker labs. It hosts 300 foreign countries students. It has provisions on online admissions. It has a world-class infrastructure. The University is privileged with its alumina."
Nandini Kannan, Associate Professor, M. S. University of Baroda said "The vision of our University to spread education across the society. We have started many new programmes for students. MSU is the only state University with a residential, unitary character having English as sole medium of instruction with more than 1200 well-qualified faculty members and 1500 administrative staff to facilitate the learning of more than 35000 students having cosmopolitan life on campus."
Dr Yogesh Shah, professor, IITRAM-Institute of Infrastructure Technology Research and Management said "Our main vision to impart science and technology in Higher Education sector. We have a state of art laboratory. IIITRAM is one of the best institutions in the country in engineering sector. "
Dr Vyas, Director General, Gujarat Forensic Science University said "It's a first university of its own kinds. The programmes are very unique. Our mission is to provide forensic experts to the country. We are aiming to provide world class academics to students. We even provide training to officers from different sectors."
He also said the university emphasized on research and technology. We have 4000 students and 75 foreigners, who come to our university for training, he said.
Prof. (Dr.) S. Shanthakumar Director Gujarat National Law University, Gujarat, India said "We are a research-based university. We have a 50-acre university campus. We have been ranked 7th Law University in NIRF Rankings. We have a good placement record. We have many UG and PG programmes. Our faculty members are all PHD. We are incubating law firms startups. Getting in GNLU is very tough."
Harikrishna Parikh, Asst Professor, Saurashtra University said "It is one of the largest universities across the state. We are providing 108 on-campus and 200 programmes through our affiliated institutes. We provide programmes from Diploma to PhD level. We are a facilitator for grooming students. We have a highly qualified teaching staff."
Prof Rajesh Patel, Veer Narmad South Gujarat University said "Our University located in Surat. Surat is one of the most developing cities in the country. It's a state university and we cover 7 districts. Our vision is to become an excellence in Higher Education. We provide 36 PG courses in campuses. We have 36 research projects. We have 34 govt affiliated colleges and many private ones. We have 17 labs for research. "
Pankaj Chandra, Vice Chancellor, Ahmedabad University said "Ahmedabad University is a private, non-profit institution established in 2009. We offer a range of diverse, rigorous academic programmes to enable students to grow into well-rounded leaders. Our programmes include undergraduate, graduate and doctoral studies in areas such as engineering, life sciences, management, arts, and computer science."
Mona Kakkar, Head of Admission, CEPT University said "CEPT University focuses on understanding, designing, planning, constructing and managing human habitats. Its teaching programs aim to build thoughtful professionals and its research programs deepen understanding of human settlements. CEPT University also undertakes advisory projects to further the goal of making habitats more liveable. "
Debaang Joshi, Registrar, Charotar University Of Science & Technology said "Charotar University Of Science & Technology (CHARUSAT) , Changa has been conceived by Shri Charotar Moti Sattavis Patidar Kelavani Mandal to put India on global education map by making Charotar – the Land of Sardar Patel, a Global Education Hub. The journey began with only with 240 students, 4 programmes, 1 institute and an investment of Rs 3 Cr. Presently, #CHARUSAT offers more than 72 Programmes at 9 different institutes under the tutelage of 6 Faculties. CHARUSAT has student strength of 7500, employee strength of 550."
Sumant Mitra, Dean Academy Program of the Institute, DA-IICT said "Dhirubhai Ambani Institute of Information and Communication Technology (DA-IICT), is a prestigious private college located in Gandhinagar, Gujarat, India. It is named after the Gujarati entrepreneur and Reliance group founder Dhirubhai Ambani. It represents Wave-4 of educational innovation in Gujarat. The first wave was the Nationalist wave; the Second wave led to the establishment of a whole range of educational institutions in Gujarat, mainly private colleges; third wave, an Inspired one & wave 4 when the focus shifted to higher education and private participation."
Dr. Gargi Rajapara, Vice-Chancellor, Kadi Sarva Vishwavidyalaya said "Kadi Sarva Vishwavidyalaya is a university established vide Gujarat State Government in 2007 and approved by UGC. We offer post-graduate courses in 25 disciplines like MBA, MCA, ME, M. Pharm. M.Sc (Chemistry, Physics, Mathematics, Nursing, Bio-Technology, IT), M.Ed., M.A., etc; Our main aim is to provide need-based education and develop courses of contemporary relevance."
Dr. Mahendra Sharma, VC, Ganpat University said "Ganpat University and the township of Ganpat Vidyanagar, a high-tech education campus is a joint initiative, purely philanthropic in nature, by a large number of industrialists and technocrats, noble farmers and affluent businessmen for the mission of "Social Upliftment through Education". Ganpat University offers various unique, quality, industry-linked and sector-focused Diploma, Undergraduate, Postgraduate and Research level programs etc."
Dr S Sundar Manoharan, Director General, Pandit Deendayal Petroleum University said "PDPU offers multiple courses ranging from engineering, arts and management along with maximum exposure and opportunities to its students through various national and International exchange programs with Best Universities worldwide. For development of its faculties and staff the University endeavors for various Joint Exchange and Research programs."
Dhaval Gaud, Director (International Marketing), Parul University said "We offer more than 160 different undergraduate, post graduate and doctoral degree programmes through 34 institutions across 21 wide-ranging faculties. At present, there are about 1200+ international students from 49 countries pursuing full time degree programmes in the University."
Dr. Arjav Bavarva, Executive – Office of International Affairs, RK University said "We believe that #RKU is a place where "Change" happens. Currently, RKU offers more than 50 programs in Engineering, Management, Pharmacy, Physiotherapy, Ayurveda, Applied Science & computer science: from diploma to doctoral level. Our students go on to change society with the knowledge they have acquired at RKU."
Prof.(Dr.) V. K. Srivastava, Sankalchand Patel University said "We have diversified courses available, meeting requirements of every student. Our faculties at university are strongly committed to provide skill and value based learning considering the societal needs. Various faculties under the university have all required facilities."
Dr Kartik Jain, Provost, Swarnim Startup & Innovation University said "The Swarnim Startup & Innovation University is India's first & foremost university in the field of Startup & Entrepreneurship. We strive to provide the best learning environment to students for developing skills, abilities and talents."
Dr. Rajul Gajjar, Principal, L.D. College of Engineering said "L.D. College of Engineering is a premier government engineering institute in Gujarat State set with the objectives of imparting higher education, research and training in various fields of engineering & technology. Our vision is to contribute for sustainable development of the nation through achieving excellence in technical education and research while facilitating transformation of students into responsible citizens and competent professionals."
Dr. Nilay N. Bhuptani, Principal, Vishwakarma Government Engineering College, Chandkheda said "The college was established in August 1994, with an objective of imparting higher education in various fields of engineering and technology. Our vision is to create an ecosystem for proliferation of socially responsible and technically sound engineers, innovators and entrepreneurs."