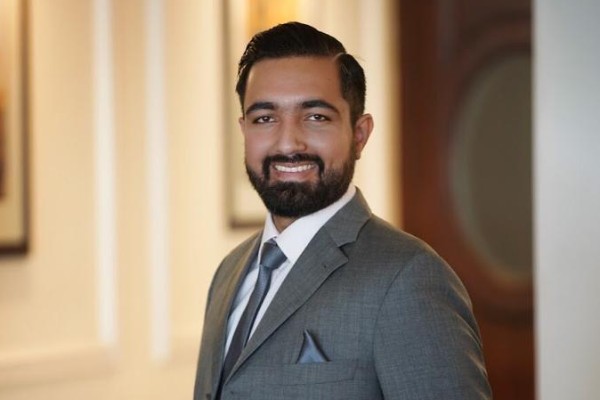 1- What makes Satluj Group of Schools among the top institutions in India?
A: Our flagship school, Satluj Public School, was founded in 1976 in Chandigarh, India, becoming the region's first private, independent school. Over the years, we've grown to 13 campuses all over North India—our Panchkula campuses occupy the largest land area with the tri-cities region of Chandigarh, and house the maximum number of students. With over 30,000 students studying under the Satluj umbrella, we are grateful for the faith, love and respect generations of families and alumni have showered us with.

Our academic programmes have been honoured by top organisations and media houses across the world and have produced innumerable academic toppers and successful alumni across industries. What sets us apart is the perfect blend of tradition and modernity that is the 'Satluj Way of Education', with a focus on futurism. We not only educate and develop young minds to deal with the world as they see it now, but the world of the future where technological cohabitation will be as important as one's moral compass.
2- What are the benefits of having a franchise of Satluj Schools?

A: Simply put—our 44+ years of expertise in running successful legacy schools in India. Apart from that, high returns, 100% pre-launch and post-launch running support, unique marketing and admission support amongst other types of support. And the chance of achieving your dream of becoming an Edupreneur by learning from internationally trained and successful experts.
You will witness that most of the schools that franchise are pretty new in this domain. We have stood strong for more than 44 years, delivered most optimized results and have a strong backing when it comes to administration, education, human resource and talent, marketing, training support and franchise development.
Also read: How we can Teach our Children During the Times of COVID-19
We run 13 Schools across North India and we are more than satisfied with our performance and result. We have a number of parents coming to us for their child's admission but unfortunately, we have our hands full. We believe that for best results, the number of schools that we currently operate are more than enough and now, we need to get into franchising, to collaborate with like-minded, enterprising and focused franchisees to take on the extra load.
So, the partners who collaborate as franchisees will have the leverage of the overflow of students that wish to study at Satluj. This is applicable for areas around our present schooling centers. This will enable an income or influx of operational revenue from day one from the franchise. We doubt any other franchisor will enable such a deliverable.
Satluj Group considers itself to be an educator of the masses. A typical Indian household spends around 20-25% of their income on children's education. That is, they would want to send their children to schools that have the most optimised fee structure, curriculum, facilities and infrastructure. We would rather claim to be the leader in that segment in North India. In the long run, our franchisees will always have more volume than our competitors, thus reducing their operational break-even time and return of investment period.
Satluj comes with a legacy of education. From our Founder—S. Pritam Singh Serai, one of Punjab region's most respected and recognised educationists who was one of the first Indian Educators to teach at a University in the UK—to the sons (Mr. Krit Serai and Mr. Gur Serai) and now me, his Grandson—we're a third-generation educational legacy. All of us have worked in the US, UK, Singapore, Canada or Europe and completed our Masters from England. This is what we do and this is in our DNA. We want partners who would want to make schooling/education their livelihood. We encourage this so that our partners take full interest in their work and provide the highest quality of education to the students. We believe in leaving no stone unturned when it comes to the quality of education, safety and well being, overall growth and development of our esteemed students. Therefore, we only want franchisees who can share our load and have a similar mindset.
3- How many franchises of Satluj Group across India and how they are different?
A: We have two franchise brands—Satluj World Schools (Primary or K-12 franchise schools) and Little Satluj Pre-Schools (Day-Care/Crèche/Play-Way till UKG).
Currently, we have signed 6 franchise schools, with one operational. This is apart from the 13 schools under the Satluj umbrella.
Each campus is unique in terms of positioning, academic and co-curricular programmes as they cater to different communities. But, all schools are leaders in their respective regions.
4- How Satluj Group has handled the COVID crisis?
We were well-equipped and had numerous systems in place before the lockdown. Thankfully, we're blessed with missionary teachers and supportive parents. We had to shift to an online education platform overnight, which came with its own set of teething problems. But, we persevered and have emerged stronger not only as a school but a community. Everyone is used to a blended approach now (online + offline teaching), with this being the only way forward. And I'm sure that given the way our teachers and students have adapted to this new normal, we're geared up for exciting times ahead when schools re-open soon.
5- From Pre-schools to K12, Satluj Group is everywhere, what are your future plans?
We've recently launched two franchise brands to cater to the ever-growing demand for quality education in India, which presents a lucrative opportunity with high returns for investors and Edupreneurs. These franchise brands are—Satluj World School (Primary & K-12/ 10+2) and Little Satluj Pre-School (Day-Care/Crèche/Play-Way till UKG). We launched our first franchise school in Jammu recently and have signed 5 more, to be launched soon.
With the prevalent COVID scenario, a lot has transpired when we talk about the thought process and way forward plan for people. Where couples and single earning members were happy with a cushy corporate setup, now they will look at an additional source of income which is self-reliant and self sustainable. In short, a lot of people will now consider entrepreneurship, that too from the comfort of their homes.
People have shifted from the thought of fancy incomes and fancy lifestyles to a wiser approach, thanks to COVID. People would rather go for a safer more sustainable approach than take big corporate jumps, away from their homes.
This will lead to a great shift in the franchising sector. Great brands with legacies will take the major share of franchising since people will be more inclined to trust brands that are in the system for long.
We at Satluj understand that requirement very well and therefore offer great plans for people who want to get into school franchising. We have a pre-school franchise starting at just 15 lacs that one could operate from a 2000 sq feet area, called Little Satluj Pre-School.
Even for existing schools, we have a model where they can convert to a Satluj World School franchise and leverage our expertise and legacy and turnaround their schools for higher returns.
Apart from this, we will be launching new campuses fully-owned by us in different parts of India over the next few years.
In total, we plan to open 50 Little Satluj Pre-Schools and 25 Satluj World Schools across India by the year 2025.
Also read: https://satlujworldschool.org/open-a-satluj-school/