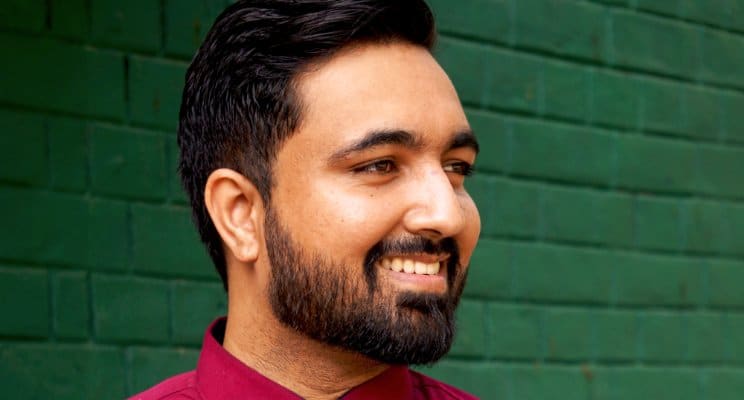 ReekritReekrit Serai, Managing Director, Satluj Group of Schools (Satluj Public Schools, Satluj World Schools, Little Satluj Pre-Schools)
At a time when the world has almost come to a stand-still due to the adverse effects of COVID-19 virus, we are looking for possible solutions to cope with its repercussions. Life, economy, education and the society-at-large have been gravely affected by this life-threatening virus. Africa experienced a similar situation in 2014-15 with the outbreak of Ebola, with reports of more than 11,000 lives being lost. Schools remained closed for more than 8 months, thus gravely affecting the economy, education and society. COVID-19 is taking a similar toll on us. Schools in China, South Korea, Iran, France, Italy, Abu Dhabi, Pakistan, Japan, United States and India including its capital have been closed for the past few days, weeks and even months. Reports by global news stations claim that the education of almost 300 million students has been affected due to this epidemic.
With the rapid spread of COVID-19 virus, 22 countries in 3 continents have announced school closures. The UNESCO Director-General, Audrey Azoulay has warned that "the global scale and speed of the current educational disruption in unparalleled." Reports by The New York times state that 290.5 million students worldwide are suffering. We need to, therefore, gear up and find alternative solutions to curb this disaster. If students cannot go to school, why not bring schools to them?
21st century technology enables teachers to create a virtual classroom and continue with lessons. Distance Learning/ E-learning can be the obvious option.

Schools and Government officials have found ways to keep students learning and occupied at home. The Italian Government has created a web page to give access to video conferencing tools and ready-made lesson plans. In Mongolia, television stations are airing educational classes. Iran's government has made all children's internet-content free. China and Abu Dhabi are offering online classes and free educational apps to continue with their curriculum.
Technology can be the obvious option in this educational crisis. Education and technology go hand in hand in the 21st century. As a result, Distance Learning has gained imomentum as an effective tool for educational practices even in the most obscure of places. Research by Logic Earth Learning Services have shown that 67% of people use their mobile phones to access learning of some sort. Data by Online Learning Statistics and Trends suggest that the E-learning market is anticipated to reach $37.6 billion by 2020.
E-learning apps like Byju's, Mangahigh, Toppr, Vedantu, EdX, Unacademy Leaning app, Extramarks, LinkedIn learning, Class Dojo, Science 360,Quick Maths, Amazon Kindle, Dragon Box, Youtube kids, Edmodo etc. can be used by students as they contain excellent and attractive learning materials on various subjects that they study at school. Central Board of Secondary Education (CBSE), India has its own official learning app MyCbseGuide which contains interesting subject and topic-wise videos with detailed questions and answers, explanations and even several online tests on all subjects to assess learners' progress.
Also read: Indian Education System: A dire need of autonomous body to compete globally
For English, online tools like Literacy Planet can be used as it includes every literacy aspect of reading, speaking, listening and writing. BBC's video based tool, Muzzy, is a great way to learn several languages. They offer story-based animated videos to teach children languages like English, French, Spanish, Chinese, Italian, German, etc. Fiction Express is a wonderful way to engage students and make them part of the story direction by connecting them with professional authors. Websites like Twinki offer a lot of free online resources for different subjects and fun activities and Physics Classroom offers tons of online and offline materials on Physics. It contains hand-outs, videos, concept builders and many more options to get students excited about Physics. Physics Central is an organisation that has created historically accurate physics comic books, such as those about Nicholas Tesla. It is a really fun way to get students excited about Physics.
Distance Learning/ E- learning can use all forms of technology, which may include radio, television, audio-video conferencing/broadcasting, computer-aided instruction, online learning et al. Radio stations and television stations can broadcast shows on various educational topics. The content can be varied based on the educational boards that is offered in that area.
With easy internet accessibility, teachers can offer audio and video conference options and reach all students at a given time. Live streaming/ pre-recorded audios and videos can be used. Students can use the comment section to clarify their doubts. Skype and other forms of video chats too can be used to conduct the class in real-time wherein students can simultaneously talk to the teacher to clear concepts. Computer-aided instructions can be of immense help as well. Several online courses and MOOCs are available to enhance learning at all stages of education. Online chat helps in real-time interactions and instant feedback.
EdTech startups have come up with innovative strategies to expose learners of all ages to education. It ranges from knowledge of core subjects to vocational to life skills. With Immersive Learning as developed by Early Adopter, educators have created Augmented Reality (AR) tutorials. Yellow brick and Intern View have created Industry-specific online programmes where they have collaborated with various colleges, universities, media outlets etc. to provide useful training for various industrial sectors. To ensure 100% student comprehension, Brainly and OneClass have created Seamless classrooms where they aim to connect the world as one collaborative learning group that is capable of adapting to the dynamic global topics and educational trends. Companies like Peachjar promote parent-teacher collaboration and extracurricular activities through Big-Data analytics to discover new ideas, opportunities and resources available all across the country. Cartedo is a platform that provides students with future-readiness and design-thinking workshops to develop creative thinking. Its aim is to equip students have unique and creative thinking and encourage them to find solutions even to issues like UN sustainability and development goals. With platforms like Manga high, Gamification can be introduced to ease understanding of even difficult subjects like Maths. It regulates its course based on the students' learning capabilities and can help keep track of the learner's progress and comprehension at various levels. AI-based platforms like Securely have created online spaces for young scholars that ade safe and educate them on the risks of bullying and self-harm. It is instrumental in educating the students about Digital Safety. Mind valley has collaborated with various institutions to impart online lessons on sustainability, life skills and all in all teach the meaning of life. It includes online sessions on communication, stress management, mental health, etc.
With 250 million school-going students in India alone, it has become paramount that their health is protected, at the same time ensuring their education continues uninterrupted. UNESCO has suggested that all these learning platforms can be of great use to avert this crisis. Keeping the recent situation in mind, many of these platforms are even providing free access to all students. If the solution is available, why not use it to our advantage? With E-learning, we can easily ensure that education does not come to a standstill and every child receives the education that they so rightly deserve.
(With inputs from Sayoni Bhattacharjee, Satluj Innovation Team)

br>