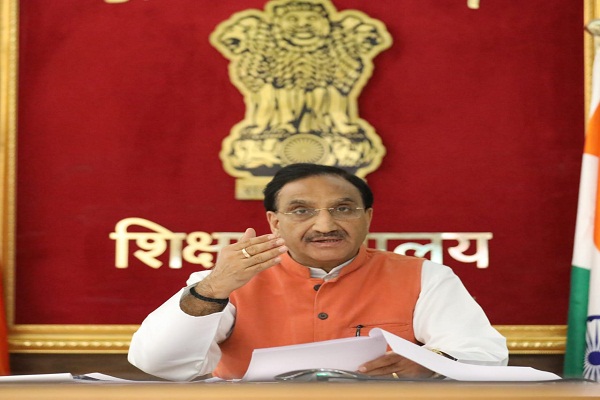 Union Education Minister Ramesh Pokhriyal 'Nishank' has issued a clarification over reports of National Education Policy (NEP) diluting various provisions of reservation in educational institutions.
Pokhriyal has issued a statement stating that the NEP 2020 upholds the reservation policy enshrined in the Constitution of India. "I would like to clarify with all authority in my command that there is no such intention, as is clearly reflected in NEP-2020.
The policy affirms…the constitutional mandate of reservation enshrined in Article 15 and Article 16 of the Indian Constitution," reads the statement by the education minister. The controversy broke after CPI (M) leader, Sitaram Yechury wrote to the prime minister, Narendra Modi, seeking clarification on the provision for 'reservation' in the NEP 2020.
Also read: Pokhriyal urges students to help atleast three persons
Yechury in his letter to PM Modi wrote: "Seeking your clear and categorical response to the following question viz., does NEP2020 seek to end the policy of reservations for SC, ST, OBC a. disabled in educational institutions, If not, could you please clarify as to why NEP2020 does not contain any mention of reservations." Pokhriyal's clarification says that various entrance examinations like the JEE, NEET, UGC-NET, IGNOU were organized after the declaration of NEP-2020 and many appointment processes were also held in educational institutions, but his government has not received a single complaint of dilution of reservation provision so far.