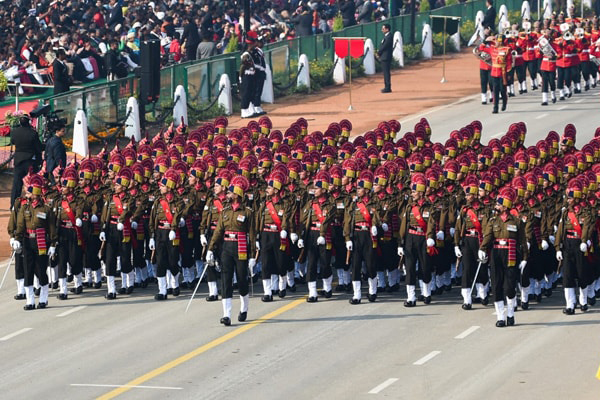 Almost 100 deserving students from schools and universities will have the opportunity to attend the Republic Day parade in the Prime Minister's box on January 26, 2021. After the parade, students can also meet Union Education Minister, Ramesh Pokhriyal.
Deserving students from across the country will have the opportunity to watch the 2021 Republic Day parade from the Prime Minister's Lodge, according to a tweet from the Ministry of Education. The tweet adds that students will also have the opportunity to meet Minister of Education Ramesh Pokhriyal.
According to ministry officials, 100 students were shortlisted for the Republic Day parade, of which 50 are schools and the other 50 are higher education institutions. A total of 105 toppers from CBSE and universities across the country had the opportunity to watch the 71st Republic Day parade from the Prime Minister's Box last year.
The 2021 Republic Day parade will miss the gravity-defying motorcycle stunts. It is a major draw for the Crown during the Republic Day celebrations on Rajpath. The number of spectators participating in the Republic Day parade has also dropped to 25,000. This year's parade will also miss the parade of bravery award winners and children who received bravery awards due to the COVID-19 pandemic and posted guidelines, including social distancing.
Also Read:- Pokhriyal reviews implementation of NEP 2020; suggests forming taskforce
This year's Republic Day parade will also not feature a main guest, and the number of participants in the Republic Day cultural programs has been reduced from 600 to just 401 this year to avoid overcrowding and because the rules of social distancing are respected in the pandemic.