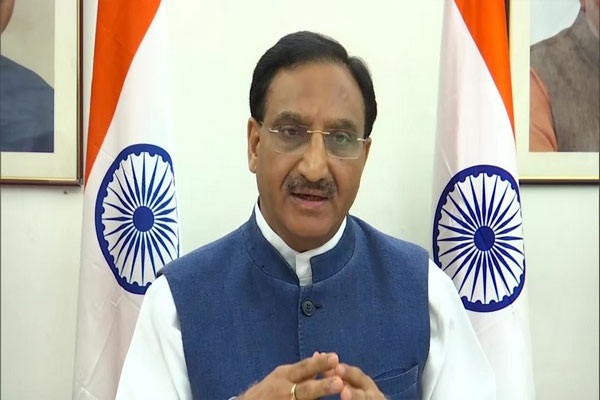 The Education Ministry said Tuesday that it would relax the admission criteria for NITs and centrally funded technical educational institutions by removing the 75% requirement in grade 12.
"Taking into account the decision on IIT JEE (advanced) and in accordance with the decision of the last academic year, it was decided to waive 75% of the admission criteria (in year 12) in the framework of the 'common entrance exam (main exam) for the next academic year 2021-2022 in terms of NIT, IIIT, SPA and other CFTI whose approval is based on JEE (Main), tweeted Union Education Minister Ramesh Pokhriyal.
In the wake of the COVID-19 outbreak, the Central Seat Assignment Council (CSAB) relaxed admission standards to the National Institutes of Technology (NIT) and Central Government Funded Technical Institutions (CFTI) last year.
Also read: Pokhriyal urges students for more research, innovation
Consistent with the relaxation, NITs will enroll students based on their performance in JEE Mains (Joint Entrance Exam Main) and reduce 12th grade exam scores in the selection process. Previously, in addition to performance on JEE Mains, NITs required a score of 75% on board exams or a place in the top 20 percentiles of their respective boards.
JEE Main Examination this year would be conducted four times- February, March, April, and May 2021. Students can choose to appear in either one, two, three, or all four examinations, based on the dates that suit them. The first session examination would be conducted on February 23, 24, 25, and 26, 2021. The first shift exam would be conducted from 9 am to 12 noon and the second shift from 3 pm to 6 pm.
Considering the decision taken for IIT JEE(Advanced) and in line with the decision taken for the last academic year, it has been decided to waive off the 75% marks (in class 12 exam) eligibility criteria under Joint Entrance Examination (Main) for the next academic year 2021-2022

— Dr. Ramesh Pokhriyal Nishank (@DrRPNishank) January 19, 2021