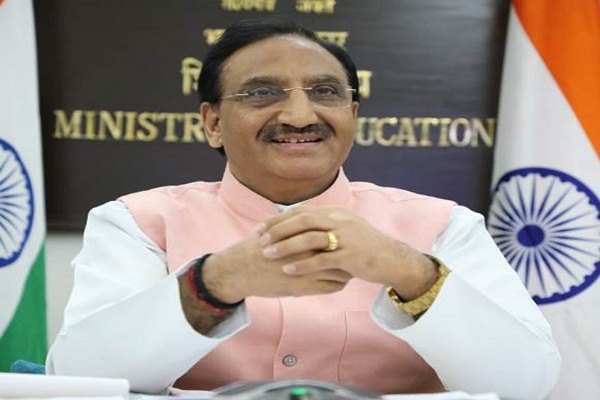 Union Education Minister Ramesh Pokhriyal highlighted that India has become a leading nation in various fields of development and urged the student community to get deeply involved in research and innovation as the Union government on the new Education policy gave further impetus in 2020.
Delivering his speech at the 11th meeting of the NIT Hamirpur in virtual mode, he said that the NEP had been prepared after various discussions and discussions, of so such a policy would not be necessary for the next 50 years.
Pokhriyal said that the situation was good for the young people and that the field was open for them. Now they must come forward and work to make India a supreme power in all respects.
Also read: Pokhriyal: NEET & JEE exams to be held on reduced syllabus
He said it is not necessary to go abroad to study, as last year 1,000 foreign students received higher education in India and another 50,000 were enrolled in various types of studies.
Pokhriyal said that despite restrictions due to COVID-19, the online education system has proven to be successful, thanks to Indian scientists and researchers who got young children to work on computers and cell phones.
The Minister of State for Finance and Trade Union Affairs, Anurag Thakur, who was present in the role of NIT-Hamirpur, said in his speech that the local NIT had done a lot for the betterment of society and that its students had gained fame and national renowned and internationally. On this occasion, 1,026 students received diplomas while the students and their parents followed the film via webcast.