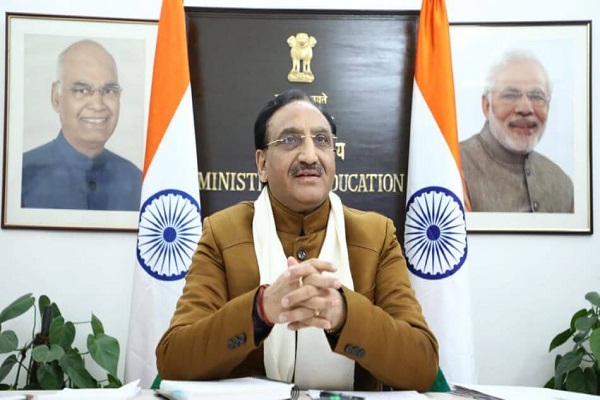 Union Education Minister Ramesh Pokhriyal is expected to make important announcements about the curriculum change as he will interact with the presidents and secretaries of the CBSE Sahodaya schools at 2 pm. Over 1000 people who run CBSE schools are expected to participate in the programme.
Based on these announcements, CBSE will launch orientation programs across its 250 active Sahodaya school complexes across the country to raise awareness of NEP 2020, the council said. The changes are expected to be in line with the 2020 National Education Policy (NEP). Here is an overview of some of the major changes announced by the ministry this year.
With a major change, the ministry agreed to keep the board's examinations low. "CBSE will introduce an improvement test starting in 2021 and will introduce English and Sanskrit in two stages starting in the 2021-2022 session.
Also read: Pokhriyal: NEP can lift education to new heights
In addition, learning outcomes up to secondary education have been reported and a draft learning outcomes for upper secondary education have been posted for suggestions. In addition, the creation of the National Mission for Basic Literacy and Numbering was approved in principle. A committee has been created to prepare a framework for FL&N, codify learning outcomes, etc. A related update is also expected.
"Changes to be incorporated into the curriculum and school processes from the 2021-2022 academic session will be discussed by the Honorable Shiksha mantri," the CBSE said in an official statement. "Schools really need to redefine the teaching and learning process and change the educational structure so NEP 2020 can be properly implemented to monitor the transformation process," he added.