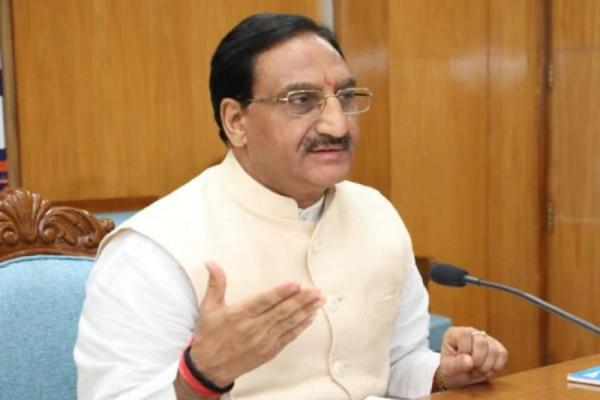 Union Education Minister Ramesh Pokhriyal said that the conventional form of education has seen great upheaval in the form of the New Education Policy-2020 (NEP).
This will allow students not only to choose the content and duration of their studies, but also to help them bravely face real-world situations, Nishank said in her convocation speech at Avinshilingam University for Women, which was held virtually.

Questions that students had answered so far in textbooks will now be presented to them for which they will seek pragmatic solutions, she said.
Also read: Pokhriyal: NEP 2020 upholds the reservation policy
NEP 2020 is so flexible and enhanced that it provides teachers and students with many opportunities to explore education from refined perspectives and take advantage of the many opportunities available, according to a press release quoted by the minister. "The type of mainstream education that our parents and grandparents introduced us to has now undergone a big change with the New Education Policy 2020 (NEP)," he said.
He said that education was as important to boys as it was to girls and he was happy that more and more girls continued to excel in technical institutions like ITI and NIT. The university awarded the Minister the title of D.Litt (honoris causa) for his contribution to education.
A total of 2506 diplomas (UG-1893, PG-534, M.Phil-40, Ph.D.-39) have been awarded to graduates and according to Covid-19 guidelines, only doctoral students and medal winners gold medals and Chancellor SP Thyagarajan presented diplomas on the podium.