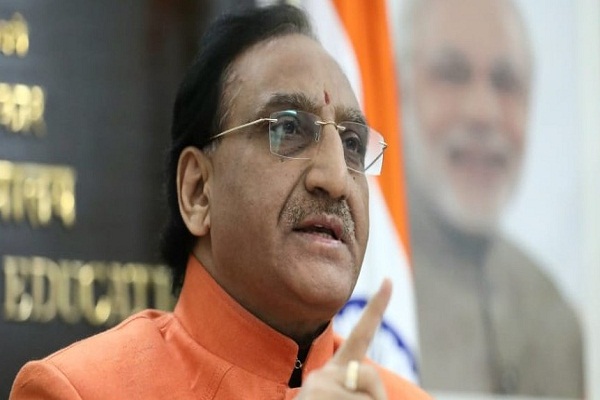 Union Education Minister Ramesh Pokhriyal announced that students will be asked questions based on a revised curriculum in upcoming 2021 Board exams during a webinar with Kendriya Vidyalaya teachers and students on Monday.
Pokhriyal also announced that JEE Main 2021, which will be conducted as the technical entry test and the NEET 2021 medical entry test, will also be conducted on the basis of a shortened schedule.
During the webinar, he said that students should only study the revised curriculum for the CBSE board exams, as well as other exams based on the 2021 CBSE board curriculum, and that the questions they would only be made from the specific part.
Also read: Pokhriyal: CBSE exams postponed, to be held post February
During the live interaction, Pokhriyal said that Kendriya Vidyalays will gradually reopen soon and offline education in schools will resume with online education across the country.
He also responded to concerns about travel to test centers for board exams in 2021 amid the COVID-19 pandemic. He told the students that the NEET and JEE exams were held in 2020 in the midst of the pandemic and that all competitions were successfully organized by the government across the country and students shouldn't be afraid to go in test centers amid COVID-19.
Pokhriyal recently announced that the JEE Advanced 2021 exam will be held on July 3 and will be presented by IIT Kharagpur. "I wish all the students the best, that all applicants have enough time to prepare for the exam," he added.
The Minister of Education went on to say that the company has decided to remove at least 75% of the criteria for the COVID-19 pandemic.