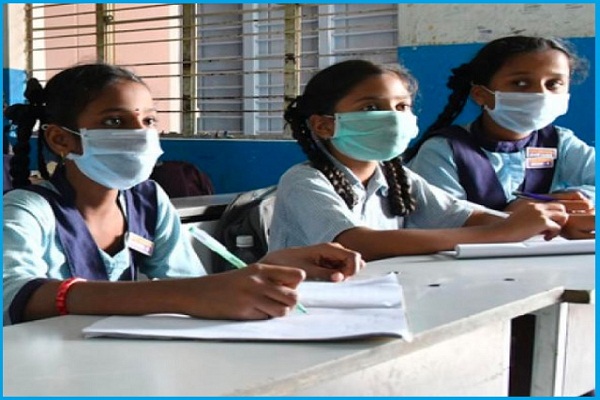 The Bihar Department of Education has confirmed that schools for primary school students- from grade1 to grade 5, regular lessons will start on March 1, 2021. Currently, Bihar schools serve 6th to 12th grade students with 50% students and strict adherence to COVID prevention measures -19.
The decision to reopen schools for elementary students as of March 1 was made by the Department of Education in consultation with the Crisis Management Group. The recent consultation meeting between officials from the Crisis Management Group and the Department of Education concluded that schools can organize regular classes in the best academic interest of students.
Also read: BSEB Class 10 Exam 2021 paper leak: Bihar Board cancels Social Science exam
Review meeting after 15 days of reopening, with the nationwide pandemic still in a severe stage, the state Department of Education plans to take all important and preventative measures as part of the reopening process. Chief Secretary Deepak Kumar, chairman of the meeting that made the decision to reopen elementary schools, issued a statement saying: "We have decided to reopen the school to students as of March 1. We will have a review meeting after 15 business days to decide whether or not classes will continue. Mandatory Masks for Elementary School Students to provide a safe learning environment for students, the Department of Education plans to implement COVID-19 guidelines and precautions. As part of these measures, all students entering school facilities receive two masks the day it reopens.
The education official confirmed the news: "Like older students, elementary students will receive two masks on the first day of their reopening. Elementary schools must follow the same Covid-19 safety directive issued for grades 6-12. "