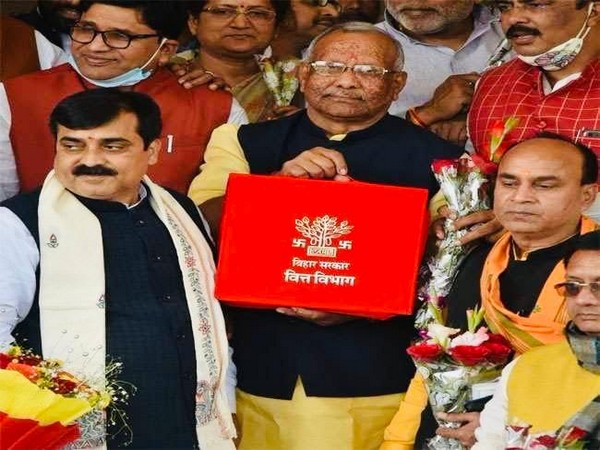 The Bihar government presented a budget of more than Rs 2,180 million to the assembly on Monday for the 2021-22 fiscal year, with the highest allocation of Rs 38,035,930 million for the government's education sector, compared to a eight percent increase from the previous budget.
It was the first budget presented after the state elections last year.

Deputy Chief Minister Tarkishore Prasad, who has the financial portfolio, presented the budget for the excess household income.
"We have submitted a budget of Rs 2.18302.70 billion for 2021-22, which is Rs 6,541.21 billion more than the total estimate for the current fiscal year. Excess revenue is estimated at Rs 9,195.90 billion "he said during the budget presentation.

In the budget, the state government allocated the highest allocation of Rs 38,035.93 billion for the education sector, followed by Rs 16,835.67 billion for rural development, Rs 15,227.74 billion for roads and Rs 13,264.87 billion for health and Rs 8,560 million for the energy sector.
An allocation of 4,671 rupees was made for the second phase of the Saat Nischay program (seven resolutions), which was implemented immediately after the takeover of the NDA led by Nitish Kumar last November.
The Rs 2.7 billion Saat Nishchay (Seven Resolves) program was first announced by Nitish Kumar before the 2015 Assembly elections and he committed to implementing the second phase of the program when he was in the last assembly and was elected to power at the polls. Electricity, sewerage, toilets, drinking water pipes, sanitary facilities and metal roads, as well as water to the agricultural field were some of the components of the program.