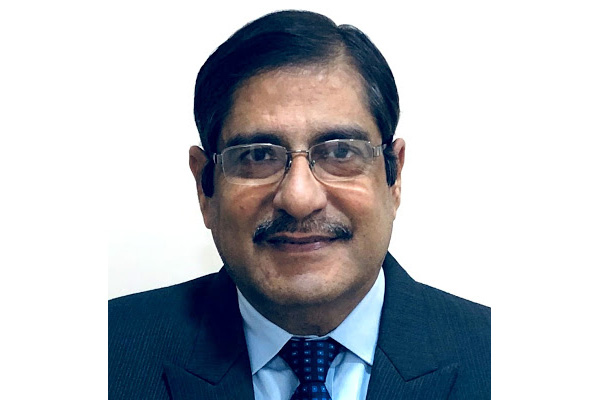 The year 2020 has been an unprecedented year due to the COVID-19 pandemic. Despite the testing times, the administration of NIT Raipur has remained committed to keep the momentum going on all the fronts while adhering to the safety precautions under the Jan Andolan Campaign. The classes are being engaged online, digital examinations were conducted and results were declared timely in the New Normal. The institute registered with MOOC and Virtual Lab platforms to facilitate online learning. Inspite of the pandemic, our students continue to bag excellent placement offers from almost all the sectors. Convocation Ceremony of the institute was also organized in virtual mode. In addition to the assistance extended, the faculty and students of NIT Raipur came forward and contributed their expertise in developing various innovative products like Mechanical Non-touch Liquid-Soap Dispenser, Sanitizer, Bio-Purifier etc. to track, control and prevent COVID-19. Apart from this, the faculty and students are also working on more than 15 research projects like Camera based detection of mask on human face, Self-testing Health Risk App, etc.
Looking on the bright side, the year 2020 saw a consistent improvement in our institute's NIRF ranking as NIT Raipur secured the 67th NIRF rank in the Engineering Institutions category. Furthermore, in the ARIIA Ranking 2020 NIT Raipur secured a rank in Band 'A' between 11-25, and also received a 4-Star Performance rating for the second consecutive year for undertaking various activities prescribed by Ministry of Education's Innovation Cell to promote Innovation and Start-up. For the first time, NIT Raipur acted as the Coordinating Institute for the NIT MCA Common Entrance Test (NIMCET) 2020 which was successfully conducted nationwide in online mode by following all the Government's directives for COVID-19. Not only our students, but our faculty and staff brought many laurels to the Institute in the fields of innovation, yoga and sports.
In order to outline a future roadmap aligned with the aspirational goals of 21st century education, we have already initiated formulation of the Vision 2030 for NIT Raipur in line with the New National Education Policy 2020 by incorporating all relevant aspects and inputs from the concerned stakeholders. In 2021, NIT Raipur endeavours to start industry relevant certificate courses/ diploma programs in collaboration with various government bodies and industries. In order to inculcate a drive for innovation and entrepreneurship in students leading to 'AatmaNirbhar Bharat', NIT Raipur will soon be setting up a Business Incubator for which approval has been accorded by the Ministry of MSME, Govt. of India in 2020. The institute will also carry out and complete the process of recruitment to various vacant faculty and non-faculty positions to further strengthen our human resources.
Working towards developing a green sustainable campus, a grid connected solar power plant of 490 KW peak capacity will be installed in the campus. To keep pace with the growing infrastructural needs, NIT Raipur will start the construction of a state-of-the-art 220-acre new campus at village Rakhi-Bharenga in Raipur for which CPWD has been authorized to carry out the work and its DPR with an estimated cost of Rs. 983.00 crore has been forwarded to the Ministry of Education in 2020 for consideration and approval under Window-II of HEFA. The year ahead may bring new challenges but I am confident that we will continue to excel in this journey with the continued support and unified efforts of students, faculty and staff of NIT Raipur.