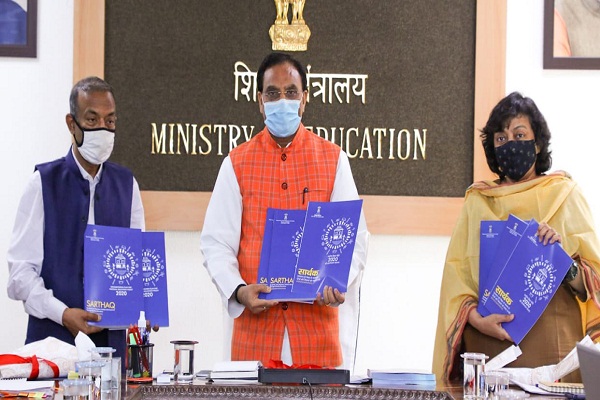 Union Education Minister Ramesh Pokhriyal launched the National Education Policy (NEP) 2020 Implementation Plan for schools, the comprehensive progress of students and teachers through quality education, or SARTHAQ.
Pokhriyal today chaired a high-level meeting to implement NEP 2020. The Department of School Education and Literacy has developed SARTHAQ, according to a statement from the Ministry of Education. According to the statement, the plan takes into account the simultaneity of education and adheres to the spirit of federalism.
"The states and UT have the flexibility to adapt this plan to the local context and also to adapt it to their needs and requirements. This implementation plan outlines the roadmap and path for the implementation of NEP 2020 over the next 10 years, which is very important for a smooth and efficient implementation, "he said.
Also read: Pokhriyal launches online portal to seek advice on teachers' programmes

On this occasion, Pokhriyal said that the plan was interactive, flexible and inclusive. The main objective of SARTHAQ is the definition of objectives and the establishment of deadlines. It links the NEP recommendations with 297 "tasks", as well as the responsible agencies, the schedules and 304 results of these tasks.
The statement goes on to say: "An attempt has also been made to offer activities in such a way that they build on the existing structure and do not create new structures. Therefore, SARTHAQ cares about the spirit and intent of the directive and should be implemented gradually. "

br>