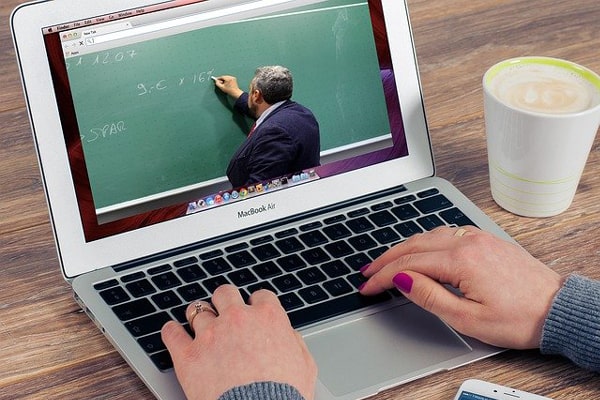 The COVID-19 pandemic forced school closures across the country, and over 300 million children in India are unable to attend school. The educational landscape has evolved considerably as a result of the impending health crisis, with the significant rise of e-learning, in which teaching is done remotely and on digital platforms. School pupils have acclimated well to online learning, which has enhanced information retention while also taking less time, signaling that the pandemic's changes are here to stay. The usage of language programs, virtual tutoring, video conferencing technologies, and online learning software has increased significantly. Major global catastrophes frequently act as a catalyst for rapid innovation, but we must wait and see what the future holds for e-learning in the post-pandemic period. Let's have a look at some of the trends that are changing the education landscape for good.
Making the switch to online learning
Conventional teaching will need to embrace digital change in some form or another. This effectively means that academic establishments will use hybrid models. The way one educates will change dramatically as well. Adapting classrooms to meet the needs of digitally connected pupils. Educational establishments that do not go digital will lose market share.
The ed-tech business is booming
The ed-tech sector will expand fast, fueled by the National Education Policy and recent advances as a result of the pandemic. More educational institutions will be using hybrid models in the future, harnessing technology to encourage digital learning for students from all walks of life. That'll be a significant departure from the conventional ways.
Advanced digital technologies are on the rise
Artificial Intelligence (AI), Augmented Reality (AR), and Virtual Reality (VR) are a few of the emerging technologies that will totally transform the online learning environment. AI really does have the capacity to analyze and evaluate people's learning skills, allowing us to develop more effective academic programs.
The popularity of video-based material will rise
One of the most important areas for creating and delivering video content will be digital learning. The content material will span beyond online classes broadcast and recordings to the creation of special instructional content.
Put a premium on interactive materials
Amongst the most significant advantages of offline lessons is that they look to be more involved, personalized, and focused while still being entertaining. However, a digital class nowadays may seem less personalized and engaging to a teacher or a learner. The virtual education sector is now wrestling with the difficulty and is looking for ways to make online classes increasingly dynamic & participative via content or technologies, such as digital boards, real-time quizzes, polls, and so on.
Prospects for the Future:
The Country should establish a National Digital Education Mission with the goal of integrating the nation with 4G connectivity & heralding in the 5G era. Online learning presents a fantastic opportunity to equalize basic education and accomplish the long-held Indian ambition of 100 percent literacy and K12 education, thanks to quicker internet access and emerging technologies.
"Exciting news! Elets Education is now on WhatsApp Channels Subscribe today by clicking the link and stay updated with the latest insights!"
Click here!