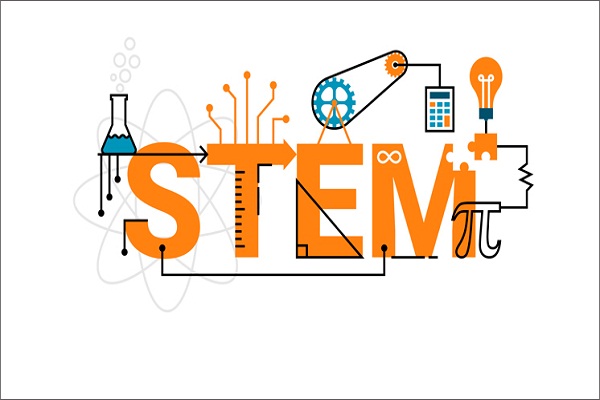 The Indian education system is antiquated, and the country's educational systems have seen very minor adjustments. With the emergence of globalisation, technological advancement, and automation, many traditional job categories are being scraped, there is a great urge to rethink and reform our education system as soon as possible.Because, despite having top-notch talent, the exam-driven education approach of the past has hampered these kids' ability to innovate, solve problems, and be creative. With the world on the verge of becoming a connected global community, a paradigm shift in education is required to prepare children to be global citizens.That's where a well-designed STEM (Science, Technology, Engineering, and Mathematics) program, tailored to the needs of the future sector, should be accepted and executed.
Why STEM Education is important in current scenario:
With globalisation, our country has a plethora of opportunities knocking on its door. We can absolutely take use of the chances given by the present situation as the world's second most populous country with the world's largest young population. To realise the rewards of STEM education, India will require concerted assistance from the government and other educational organizations.
Also read: Revolution of technology-based education in K12 education system
The number of STEM jobs is increasing at an unprecedented rate, professions established in the next decade will necessitate some level of math and science knowledge. These abilities are referred to as 21st-century skills or STEM skills.
How to inculcate STEM Education:
The Indian government is also focusing on programs such as the "Make in India" Innovation Mission, which focuses on encouraging innovation and manufacturing beginning in schools. This is the ideal opportunity for India to rise to the occasion and foster an environment of application-based learning and creativity among schools, students, colleges, and teachers.Within the Indian education market, the number of STEM employment is fast increasing, outpacing the number of STEM graduates.
Children's interest in STEM disciplines develops at an average age of eight, according to research. This is owing to their fascination with technology, gadgets, and gizmos. However, the move from being a technology user to an inventor is unusual, and if it does occur, it is a slow one. In India, the relationship between engineering, technology, and entrepreneurship is clearly missing.
Some early STEM adaptation institutions have been implementing creative approaches to ensure that children are more inclined and enthusiastic in the "do it yourself" way for the past few years.
Challenges & Scope for STEM Education:
However, there are also extremely difficult barriers to overcome in order to build STEM capabilities at a large scale before India can fully profit from these global prospects. One of the most difficult aspects of implementing STEM education is designing infrastructure, curriculum, and providing pupils with the greatest possible guidance and assistance.
Another major stumbling block is our unwavering dependence on a marks-based, exam-oriented education system. Our teaching-learning and evaluation systems both require significant adjustments. Many instructors still believe that adding STEM will divert students' attention away from their academics, and that they will not be willing to accomplish their assigned program in the time allotted.The only way to handle this is to educate them and persuade them to change their minds by demonstrating the benefits of exposing their children to STEM learning methodologies.
The third major obstacle for STEM education is the lack of high-quality infrastructure and the cash required to build it. Through their CSR initiatives, corporations must collaborate and contribute to the improvement of education. The expense of providing high-quality education and research has risen dramatically over the years, and cutting-edge ideas require cutting-edge facilities.
Way Forward for STEM Education in India:
Numerous nations have encouraged their governments, districts, and schools to make the switch after realizing the possibilities of a STEM program. With breakthroughs in science and technology such as robotics, IoT, and other fields, there will definitely be a demand for IT skills across industries.However, as the skills necessary for these positions become more advanced over time, job seekers must continue to upskill in order to remain relevant in the industry. With Atal Tinkering Labs, the Indian government has helped over 3000 schools equip themselves and assist students obtain hands-on experience in futuristic technologies as part of the 'Skill India' initiative (ATL).Robotics is an interesting way to integrate STEM education into schools, and it is one of the primary elements of STEM training.
"Exciting news! Elets Education is now on WhatsApp Channels Subscribe today by clicking the link and stay updated with the latest insights!"
Click here!