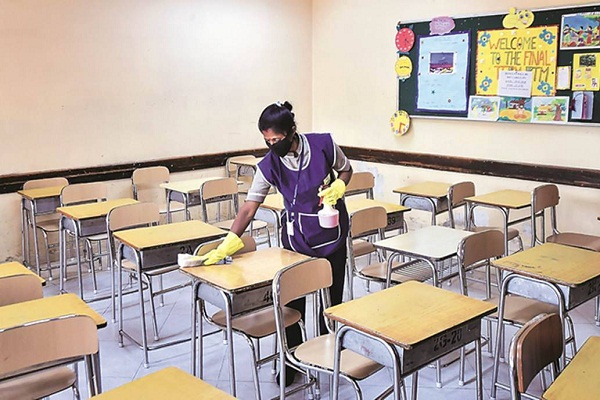 The Haryana government has decided to reopen schools for Class 6 and above in the state. The main concern is that the teaching and non-teaching staff are not fully vaccinated. Only 14 percent of government staff have been fully vaccinated so far.
Officials in the state are being directed by the state government to hold vaccination camps for staff and employees.
The state recorded 26 fresh cases and one death in Hisar and Bhiwani. COVID tally reached 7.7 lakh uptil last week. The highest number of cases were from Gurugram followed by Yamunanagar and Faridabad.
Also read: Haryana government to recruit over 5,000 computer teachers
There are 1,03,886 total members of staff in the state, out of which only 14,790 are fully vaccinated. However, 26,763 staff have got their first dose of vaccination.
Certain districts in Haryana have very poor vaccination records. These include Bhiwani and Panipat (7 percent), Kaithal (8 percent) and Charkhi Dadri (11 percent). Gurugram (25 percent), Panchkula and Karnal (24 percent), and Rewari (20 percent).
Taking into consideration the current situation, the Directorate of School Education has deputed field-level officials like the district education officers and district elementary education officers, to implement vaccination drives by coordinating with chief medical officers for school staff.