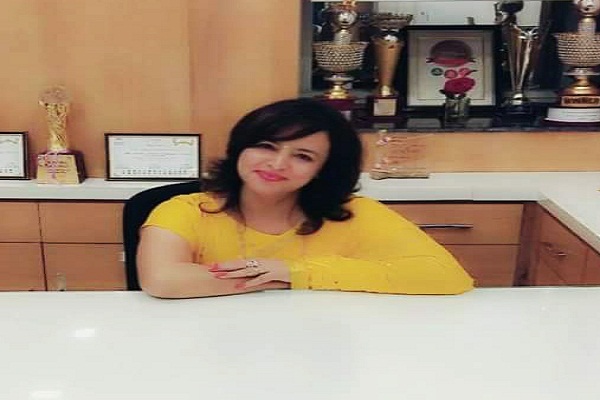 The role of a good institution is not only to impart good education but to also focus on the holistic development of a child, says Smita Dhawan, Principal, The Chintels School, Kalyanpur, Kanpur to Elets News Network (ENN).
The role of a good, institution is not only to impart good education but to also focus on the holistic development of a child. The talent, skills and abilities of each student needs to be identified, nurtured and encouraged so that he or she is able to reach greater heights. Students need to be provided with a platform to think, express and exhibit their skills.
The vision of The Chintels School was established by its founder, Ms. Anurag Vij, and it remains the same today:
the pursuit of academic excellence,
the development of each individual's talents in creative, physical and social skills, and
to believe in dreaming and doing our best.
Rendering education with all possible amenities and accommodating each child with top grades is the paramount goal of The Chintels School. The school provides an amalgamation of scholastic and co-scholastic activities that are instrumental in converting every individual into a self-reliant and independent citizen ready to push his or her boundaries!
Also read: The Chintels School: Nurturing Academic Excellence
These days being a progressive school is all about providing an education that creates an appetite for life and develops the talent to live it productively. Nurtured by teachers who are leading lights in their chosen fields, the school focuses on maturing the individual, both emotionally and spiritually, while preparing them for life after school at their chosen university and beyond – equipping them to become suitably qualified and confident to lead, serve and be of good influence. We strive to strengthen our reputation as one of the finest schools in the country by integrating the best of the past with a focus on the future!
Adapting to Online Learning
Covid 19 forced the schools to make profound changes in their methods of disseminating education and design their online teaching and learning activities in such a way that pupils were fully engaged in their learning and that teachers were equipped to bring out the best in every learner.
Our online learning programme includes the flexibility of self paced learning and extracurricular activities. We ensure that the study materials are tailored to the needs of every student so that no child is left behind. Even the parents are provided with opportunities to act as co-teachers and have a clear understanding of their children's performance in studies.
Students are encouraged to build their own unique schedules, so that they can become independent learners and balance their studies with other commitments.
The impact of remote learning will be felt for a long period of time in future hence we need to explore novel skills and develop resources for implementing sustainable learning programmes for long term success of our students.