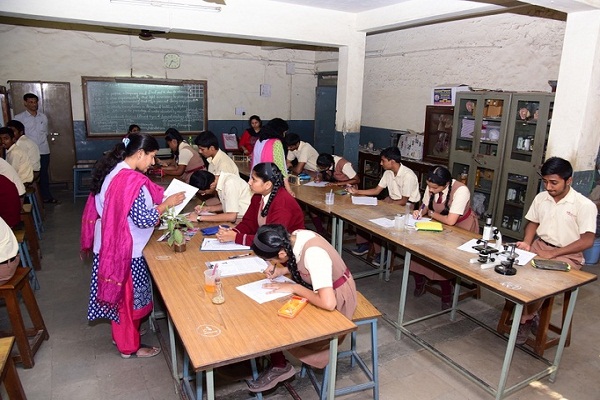 Uttar Pradesh will reopen schools in the state for Class 11 and 12 from August 16. The classes will be conducted with 50 percent strength.
Due to Covid pandemic, all schools were all closed and now as the situation in Corona is under control, the Yogi Adityanath government has decided to reopen the schools to start offline classes. The state government has also directed colleges and universities to start the admission process for undergraduate programmes. The process of admission is likely to start on August 5.
Also read: Uttar Pradesh Boosting Educational Ecosystem for Growth of All
"Students of high school and inter classes will participate in the 75th Independence Day celebrations on August 15. And on August 16, teaching will commence in schools with half capacity, while adhering to the COVID-19 protocol," Additional Chief Secretary (Information) Navneet Sehgal told the news agency.
As per government direction, the schools and colleges need to maintain proper COVID 19 protocols such as wearing masks, maintaining social distancing and sanitizing, which will be taken care of.