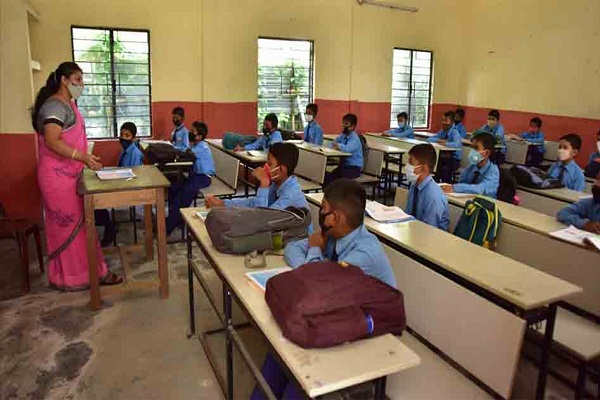 Rajasthan schools reopen today. The classes for 9 to 12 standards started on September 1. The state government has also issued SOPs that need to be followed by the educational institutions.
As the covid cases are declining, the government has decided to reopen the schools. The number of active cases in Rajasthan is 109. Rajasthan's Education Minister, Govind Singh Dotasara said that schools will need to follow COVID protocols like maintaining social distance, wearing masks, and hand sanitizing. He also ensured that teachers and other staff are given COVID vaccination doses.
Also read: Rajasthan schools will reopen for classes 9-12 in double shifts
Currently, the seating capacity in the classroom will be 50 percent. Due to the COVID, the classes were discontinued for the last two or three months.The syllabus was reduced by 30 percent.
To assess the students, tests will be conducted by the schools every month. The exams will help to evaluate students and their performance. Around 21,000 schools have reopened today. Out of this, 5,000 are government schools and 16,000 are private schools. A total of 50,000 students will be attending offline classes.