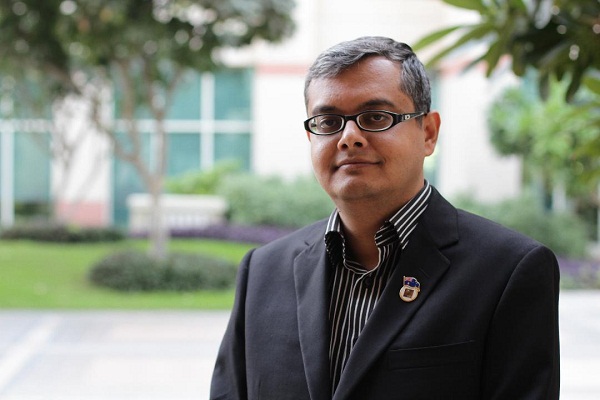 Conventional business education mainly focuses on business theories and concepts. This conceptual learning is crucial, but not sufficient. To be part of the global workplace, graduates need to supplement technical skills, said Dr. Arindam Banerjee, Associate Professor, Deputy Director – GMBA & MGB, Director – Student Recruitment (UG Programs), S P Jain School of Global Management, Dubai to Elets News Network.
Over the years, business education has gradually evolved catering to the constantly changing needs of the corporate world. From its initial evolutionary stage during the first half of the 20th century that witnessed business schools focusing on vocational approach catering to the demands of companies such as Ford, Standard Oil and General Electric to its gradual transition to an era that marked a greater focus on analytical and statistical models in business education. But, sadly, the approach lacked the pre-requisites in preparing graduates for future disruptions that would lead to re-imagine all existing business models. During the later part of the 20th century, the onset of the global financial crises raised the alarm bell for the original curators of business school models and demanded a complete overhaul. There was a clear call to business schools to make deeper and more sustained efforts across their programs to help students understand the challenges of conducting business across different cultures and geographies. Business schools responded to the change in a positive way!
Also read: Mandates of a Health Education Curriculum for Schools
Today's workforce needs to develop skill sets. Can business management equip them to cater to the need? It is essential for them to realize and equip themselves with the skills of a general manager in a global world and the differences in institutions, norms, cultures, and legal frameworks that constitute the business landscape. Conventional business education mainly focuses on business theories and concepts. This conceptual learning is crucial, but not sufficient. To be part of the global workplace, graduates need to supplement technical skills with two additional elements – global intelligence and real-world skills. This calls for upskilling and reskilling existing competence. Upskilling is learning new skills to become more skilled and relevant at the current job while reskilling is the process of learning new skills to do a different job. Interdisciplinary collaboration and life-long learning in an increasingly digital work environment is the exciting future of work.
Management education has also witnessed a sea change in teaching pedagogy. Leading schools use engaging learning tools such as Student Boardrooms (SBRs), where students team up in solving real life case studies. This technique requires students to critically analyse case studies using decision-making techniques that they learn in class and arrive at conclusions. The process involves scientific methods, logical reasoning, and analysis to address organizational problems This enables every student to take up a management role in an organization in a simulated environment. Another useful and practical technique involves the use of business simulations. Every business operates under conditions of high risk, complexity and unpredictability. Hands-on practical simulation enables graduates to practice and sharpen their real-world decision-making skills in an innovative and risk-free environment.
Finally, today's workforce is global and demands graduates with a global mindset. Global business management programs enable students to immerse in diverse cultures and emerge as knowledgeable and culturally rich individuals. Global learning experiences enable students to become culturally enriched, which is the key towards career success.
Today, global management programs provide graduates unique opportunities to experience diverse cultures, study international business practices, network with business executives and community leaders, pursue internships, have fun and make friends from all over the world, do internships and seek employment opportunities post-programme completion. Exposure to different countries, cultures and business centres creates a globally adaptable citizen.
Corporate world would embrace graduates who are confident and have the right conversation skills, be it at a golf course or at a dinner table. The social skills and cultural insights gained as a result of our emphasis on immersion in diverse cities gives our students a competitive edge. After all, to succeed in a global world, one needs to develop a global mindset.