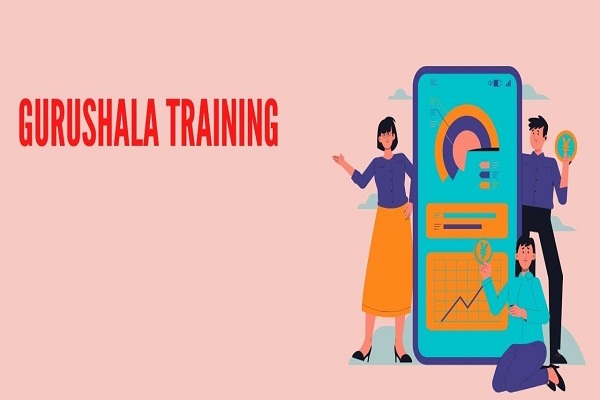 Gurushala has conducted a one-day workshop session on the transitioning into Hybrid classrooms which was attended by teachers from various districts of Telangana and Nagaland.
Gurushala is a free of cost online teacher training and professional development initiative implemented by Pratham Education Foundation and funded by Vodafone Foundation and Indus Towers Ltd.
The initiative aims to build the capacity and skills of school teachers to effectively use digital technology to positively impact the learning levels of students.

The covid-19 pandemic has changed the education system forever. Most of the schools have been under the lockdown for long periods and are struggling to continue with the online teaching and learning classrooms. While most schools are opening and preparing to welcome students back to their classes, many parents are reluctant to send their children to schools and prefer online education. Keeping this in mind, Gurushala conducted the session intending to cater and engage with teachers to assist them on how to manage Hybrid classrooms in these times.
Gurushala invited Ms. Nikita Singhal, Founder of A Better Life to share her valuable insights and experiences with teachers.
She explained that Hybrid classrooms means bringing technology in the classrooms and for that to happen, schools need to take a collaborative approach, keeping the needs of both students and teachers in mind.
Nikita also shared how learning gaps can be bridged in classrooms and how teachers can overcome the challenges of post covid classroom setup.
The session was designed to engage teachers and provide them with strategies to enhance their pedagogical practices which they can adopt in their classroom especially now that schools are resumed. Curated in the context to also give an understanding of hybrid models in the classroom and how it would be more helpful for the students.
Follow and connect with us on Facebook, Twitter, LinkedIn, Elets video
>