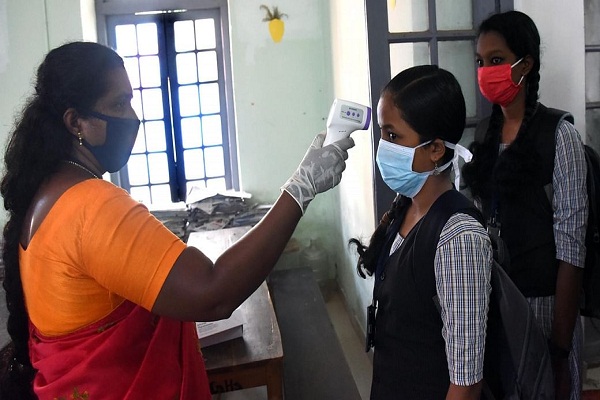 Schools in Kerala are set to reopen from today. Classes have started from 1to 7, 10 and 12. Thousands of students were excited to step into the schools and the schools welcomed students after such a prolonged period.
The school authorities tested the temperature of students, provided sanitizers and ensured everyone was wearing masks. The school authorities gifted packets like books, pens, masks, balloons and sanitizers. Even teachers were quite excited to welcome the students.
"Online classes have their own advantage but we may not get proper feedback at times. I am very much happy that the schools are now reopened and we could meet the children. We could teach them and spend time with them. However, we need to be extra careful as the pandemic is still here," Deepa, a teacher from a school in Ernakulam, told a news agency.
Meanwhile, the parents were also excited that the children will spend time in school as they were confined within the four walls of the house for a long time now.
The Chief Minister, Pinarayi Vijayan said over 95 percent of the population beyond 18 years of age are vaccinated. The new covid cases have reduced and the state has been able to relax and reopen schools.
The guidelines prepared by the Health and Education departments has to be strictly followed by the schools, he said.
He further said the schools need to follow covid protocols and maintain social distancing and ensure cleanliness in classrooms and the surroundings.