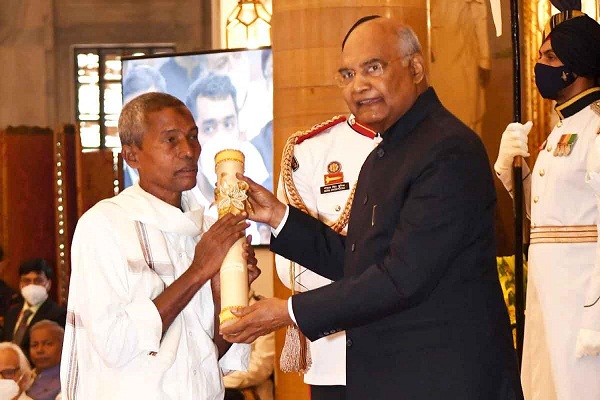 Harekala Hajabba, a 68-year-old fruit seller has grabbed the attention recently. He received the Padma Shri award from President Ram Nath Kovind for building up a primary school with his earnings.
The dream to start a school in his native village came to his mind when he was selling oranges in his locality. It was then that a passer-by who was a foreign tourist asked him the price of an orange in English. He felt embarrassed as he could not understand the English language and hence, he could not reply to tourists.
"That day I vowed to make a school," he said. He himself was not privileged to go to school and learn.

The village Newpadapu did not have a school and the village children were deprived of their right to education. To solve the issue, Hajabba invested all his life savings in providing schooling to the village children. His school is now established in one acre of land.
Also read: President Ram Nath Kovind appoints 12 Vice Chancellors to central universities
When he started the school, he had only 28 children. "Today, the school has 175 students with classes up to the 10th standard," Harekala Hajabba told a news agency.
Currently, the school is upgraded to high school and is providing education as well as fulfilling the needs of the students.
Follow and connect with us on Facebook, Twitter, LinkedIn, Elets video
>