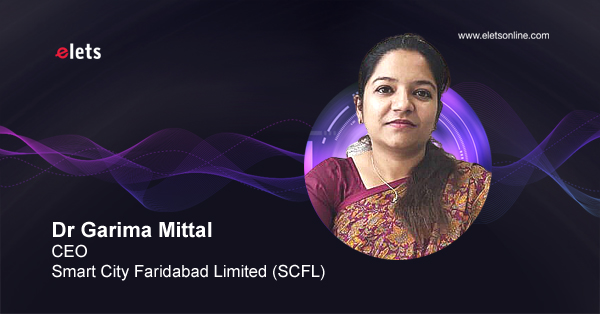 Garima Mittal, a doctor who went on to don the hat of an IAS officer and successful administrator says studying at Apeejay School, Pitampura helped shape her personality and world-view.
A doctor who has also excelled in an altogether unrelated domain, Dr Garima Mittal, a 2010-batch IAS officer of Haryana cadre, is the CEO of Smart City Faridabad Limited (SCFL) and additional CEO of Faridabad Metropolitan Development Authority. After schooling from Apeejay School, Pitampura, she studied medicine from the Government Medical College Thrisoor, before she followed her heart in her pursuit of seeking 'a larger canvas'. Recently, Mittal was conferred with an award in recognition of her efforts as an administrator during the pandemic in her district.
What is your success mantra?
I always believe that life should go on and one need not stick to just one profession. Whatever interested me, I've moved on to achieve it. I first chose medical science. When I went through it, I felt I needed to have a bigger canvas to work on. It was a risk, but then life is about taking risks. Now I feel the canvas is bigger. I work at the city level as well as the district level.
What is your advice for others to make a smooth transition from medicine to Civil Services?
I think the key is to follow your heart. I think my decision is based on introspection over the years and that introspection is still on.
Tell us about the award that you received for Covid management.
The Faridabad district was blessed to have a community, which donated oxygen cylinders in the time of a crisis. So, the award was not about the celebration of the individual, but a celebration of the support everyone gave each other in such unprecedented and challenging times.
What are your memories of studying at Apeejay School, Pitampura?
It has been one of the places where my personality has been shaped. I think Apeejay has given me a lot of things and I am grateful for being given the freedom to think, to question and have my perspective.
Any tips for IAS aspirants?
First, do strategic hard work. Don't work like a donkey, work like a horse instead. Secondly, don't be confused. You will clear the Civil Services if you have clarity in your head. It is not a tough exam to clear: just that it is difficult to keep your eyes focused on what matters. Apart from this, in the interview round, you must be honest. In the exam, it needs more of your personality and a bit of hard work.
Follow and connect with us on Facebook, Twitter, LinkedIn, Elets video
>