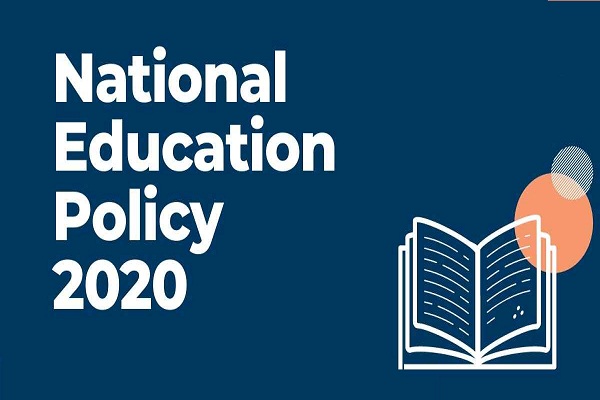 The new National Education Policy (NEP) 2020 is establishing a comprehensive framework that will bring sweeping changes to the Indian education system. The need for the education policy was first felt in 1964 but the bill was passed by the parliament in 1968 after taking suggestions from a 17-member Education Commission.
A new education policy is reviewed every few decades. The latest one has replaced the 1986 education policy, which was in place for 34 years.
Currently, the implementation of the education policy requires multiple actions and initiatives to be taken by different bodies systematically. The Government organizations (both at the center and state level), the Ministry of Education and the educational institutions need to cooperate to implement the policy at all levels.
Also read: National Education Policy (NEP) will be implemented in Delhi University from 2022-23
This was discussed during the global premiere event Elets 20th World Education Summit, which was organized on 7-9 September 2021 virtually. The challenges to implementing the National Education Policy are many but it is requisite to put a plan and structure into operations that will emphasize developing the creative potential of each individual.
Focusing on it, Dr Sebastian P. G., Principal, Christ Academy CBSE School said that the National Education Policy is trying to nurture skill-based learning, which is essential for the students of the 21st century. The need of the hour is to concentrate on critical thinking abilities, analytical skills, communication skills and enhance emotional intelligence. NEP 2020 will play a crucial role in the holistic development of a child.
Earlier, the old policy was paying more attention to improving the academic areas of the children but the current NEP emphasizes that cognitive skills are as imperative as foundational learning and development.
Punam Singhal, Principal, The Paras World School, added, "The National Education Policy talks about fulfilling human potential, developing an equitable and unjust society, promoting national development, providing universal accessibility, and focusing on quality education. I think it was the right time for the government to introduce the new education policy."
Moreover, the experts highlighted that the learning should be in multidisciplinary areas that allows the students to learn and explore subjects of various disciplines and are not limited to a particular curriculum. For instance, a student of engineering can opt subjects like humanities, economics, political science including others.
Also read: National Education Policy (NEP) key initiatives and achievements launched
Singhal added that the children should take responsibility for their learning, which will help them in the long run. NEP is focusing on conceptual learning rather than just content-based education. It (NEP) has emphasized empathy, leadership building, collaboration and resilience that will facilitate children in achieving future goals.
Dan Curry, Director & Principal, Vega Schools also said, "Leaders should be up-to-date with the latest trends. Vocational training in schools is a must. National Education Policy should reach out to the community properly. We need to develop structures that create learning opportunities. The school leaders should be having academic skills and leadership training. There is a lot of research on educational practices. It is high time to implement NEP practically."
In a similar tone, Joyita Chatterjee, Principal, Chitrakoota School, Bangalore also added that effective administration and management of schools are necessary for the student's growth and development. The education should be more learner-centric.
"The education sector's contribution to the Gross Domestic Product (GDP) growth earlier was 3 per cent, which has now increased to 6 per cent. Around 10 crore children got affected to get education in the last 15 months due to the covid 19 pandemic. We should impart education to all children," added Divjot Kaur, Principal, GD Goenka Public School.
She said that NEP is the driver of economic and social progress. "It is a policy that envisions a model of holistic learning, development, engaging and immersive. It will focus on scientific temperament and evidence-based learning. It is very flexible and focuses on equal promotion of art, science, physical education and extracurricular activity," she added.
The new education policy will also re-establish teachers, at all levels, because they truly shape our next generations of citizens. It is time to boost education among all and restructure the educational system.
Elets 22nd World Education Summit, to be held on 17-18 December at the Leela Ambience Convention Hotel, Delhi. Attend the Live Event and Join experience makers to learn new skills, be inspired, make new connections and create a better customer experience.
"Exciting news! Elets Education is now on WhatsApp Channels Subscribe today by clicking the link and stay updated with the latest insights!"
Click here!