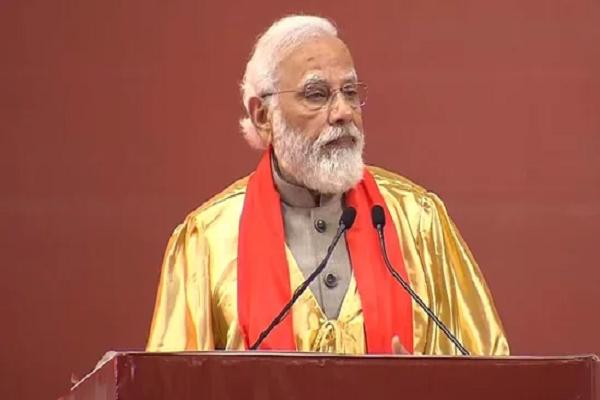 Prime Minister Narendra Modi attended the 54th convocation of the Indian Institute of Technology (IIT) Kanpur on Tuesday. As the chief guest of the convocation ceremony, the PM conferred unique 'unforgeable digital degrees' to students. These digital degrees are developed in-house using blockchain-driven technology. IIT has developed the technology under the National Blockchain Project. These digital degrees can be verified globally and are unforgeable.
Addressing the students on the occasion, the PM said that IIT Kanpur has given them a world to explore. Now there is no query of unknown. It is a quest for the best, a dream to conquer the world. He added that students should not choose comfort in their lives, but choose success instead. Because in life, challenges bring success.
Earlier, PM Modi had invited suggestions from IItians, students, and alumni as well as other stakeholders on what he should be speaking about during his address at the IIT. "I look forward to being at IIT Kanpur. This is a vibrant institution, which has made pioneering contributions towards science and innovation," the PM had mentioned in his tweets.
The IIT hosted the convocation in hybrid mode. Only 50 per cent were allowed to attend the event on campus while the rest attended it in online mode. The IIT created a bio bubble for all dignitaries including the PM. This provided a bio-secure environment to minimise contamination risks.