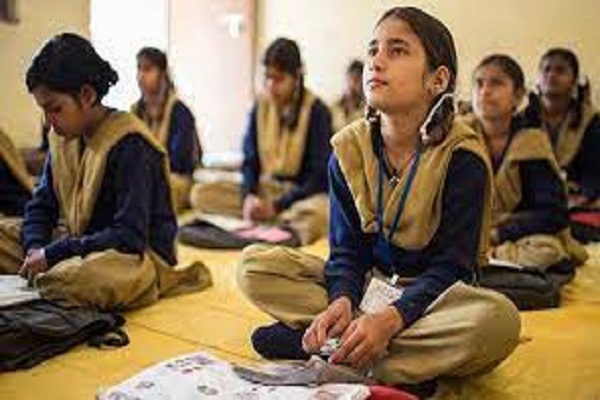 Uttar Pradesh Government to upgrade the infrastructure and facilities of Kasturba Gandhi Girls School. Chief Minister Yogi Adityanath in a high-level meeting on Monday directed officials to appoint a nodal officer to monitor and upgrade the facilities of the schools and its hostels.
The CM Yogi also ensured proper use of technology in the schools and is committed to providing better education facilities, especially for girls.

He emphasized that the nodal officers should review the situation of the schools and fix the accountability of people unable to pay attention to details and are lax in such matters. This will help to revamp and upgrade the standards of the schools.
Also read: UP Govt. to distribute 2.5 lakh tablets and 5 lakh smartphones to students for free

He further pointed out that despite the Covid 19 pandemic, the UP government ensured that the education of girls was unhindered and learning continued.
With the use of technology, the school is also providing education via e-pathshala, Doordarshan and WhatsApp. Aligning with the efforts of the government, the programmes are showcased on Youtube so that girls in the state become self-reliant and independent.
The Kasturba Gandhi Residential Girls Schools are being run by the state government in 746 development blocks of the state. Out of these, girls from classes 6 to 8 are being educated in 300 Kasturba Gandhi Balika Vidyalayas and girls from classes 6 to 12 are learning in 446 Vidyalaya.
Kasturba Gandhi Balika Vidyalayas have also managed to provide education to the girls of Scheduled Castes/Tribes, Other Backward Classes, Minorities and BPL families with residential facilities.