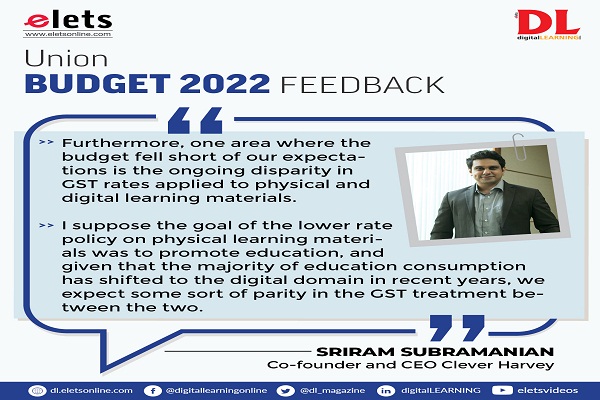 We welcome the government's move to cap the long-term capital gains surcharge at 15%. It will go a long way towards ensuring investor confidence not just in startups but in equity generally. Also, we appreciate the special focus on creative vocational fields like animation, graphics, and game design in this year's budget. India has one of the largest talent pools for this, and this initiative will be instrumental in helping us move further up the value chain.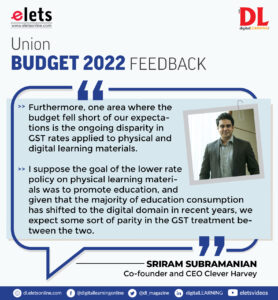 Given the battering and levels of disruption faced by the education system over the last three years, the emphasis given to mental health was another major highlight. It was, in my opinion, more important than ever, especially for students, and the budget does go a long way toward putting in place a mechanism to address it.
Furthermore, one area where the budget fell short of our expectations is the ongoing disparity in GST rates applied to physical and digital learning materials. I suppose the goal of the lower rate policy on physical learning materials was to promote education, and given that the majority of education consumption has shifted to the digital domain in recent years, we expect some sort of parity in the GST treatment between the two.