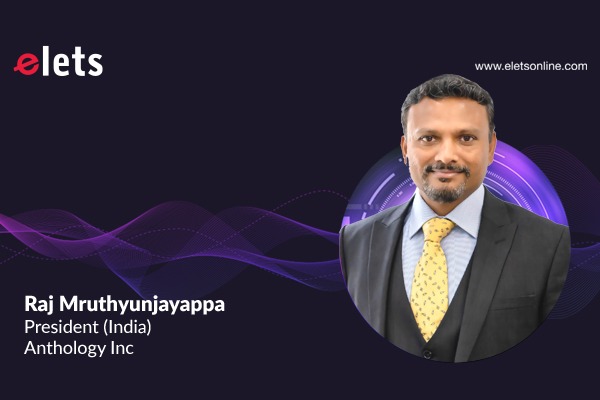 Raj Mruthyunjayappa is the President (India), Anthology Inc. He has a masters degree in Computer Applications from Mysore University. He also has an honorary doctorate in Management from Ecole Superieure Robert de Sorbon, France. He spoke to Digital Learning magazine about innovations in education.
What has been the biggest innovation in the education sector during the pandemic time?
Three critical aspects of education – teaching, learning & engagement – have changed in more ways than one could have anticipated, during the pandemic. Institutions across the globe stepped up & looked at ways to solve these problems. This has led to several innovative solutions centred by technology in the past 24 months. We have also seen increased interest and willingness towards cloud-based solutions. We see clients investing time and resources on technology-led solutions to manage learner enquiry, customer service, automation of learner enrolment relying heavily on marketing automation.
How do you think the use of technology is upskilling the students and making them more industry ready?
Guidelines from the National Education Policy (NEP) are acting as a harbinger of change in India's educational ecosystem, equipping us to lead in the Fourth Industrial Revolution (4IR). The pandemic, on the other hand, has accelerated the evolution of higher education space towards the Education 4.0 paradigm. The twin development has set on course a new upskilling regime that would make students more industry ready in future. Upskilling is an essential part of the overall transformation across the globe. As it stands right now, some institutes have seen an evolution from offline classrooms to online to hybrid models of teaching and learning. However, technology will play an all encompassing and important role in every sector. Technology skills are quickly becoming essential skills that one requires to succeed. This can be through greater reliance on predictive analytics to understand the pulse of the industry and learners to create the right interventions at the right time to drive suitable upskilling. We see institutes seeing dramatic results with their investment in technology and continuing to invest further into areas that currently may not even be in the radar for the education sector.
What do you think can be the best way of incorporating technology in the curriculum?
There are three broad areas where Higher Education Institutes (HEIs) need to adopt technology for better results – Learning, Teaching and Engagement. All three areas require technology as the backbone to successful solutions. The solutions that institutes use should enable them to incentivise learners to pick up more than basic technology courses and modules along their learning journey with the institute.
Can you share some best practices of use of technology in School & higher education?
We have seen clients across the globe using technology to innovatively increase learner acquisitions and enrolments, enhance value provided to learners thereby increasing retention and improved employability ratios in their institutes. Technology has made every aspect of HEIs more user friendly, enabling decision makers with faster access to data. The current mode of operation offers a lot more to the entire education community in terms of efficiency (think usage of resources – Human and Infrastructure), improved outreach (does not matter where the learner or the teacher is) and collaboration (efficient use of resources). From the onset of the pandemic our clients across the globe have transformed smoothly to online and hybrid models of learning, teaching and engaging with minimal or no downtime, if any.