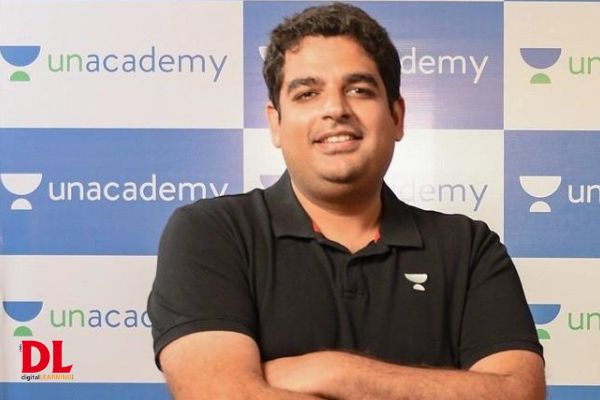 Even though the education technology space in India is facing tough times as many startups are either shutting business or laying off employees, Gaurav Munjal, founder and chief executive officer (CEO) of the edtech unicorn Unacademy, believes that online education companies in India will not break down.
Munjal, in a Twitter thread said that online education companies foraying into offline space does not mean that the edtech sector is failing.
He wrote, "EdTech is here to say. In fact I am more bullish on it than I ever was."
Munjal's comments have come at a time when his own company reportedly laid off 150 employees this month and about 600 employees in April 2022 in order to cut costs as funds dry up. Other firms in this space including Frontrow, MasterClass and Vedantu have also reduced their workforce. While some edtech companies including Lido Learning, SuperLearn and Udayy have shut operations.
The CEO of the edtech firm which is also backed by the likes of SoftBank added, "Opening a few centers in two of our categories should not be linked to EdTech failing. Correlation is not causation."
He further wrote, "When learners are young, they prefer a hybrid approach rather than pure offline. When learners are relatively older then they prefer pure online."
Munjal also said, "Unacademy's PrepLadder has a 20%+ Market Share in NEET PG and not a single Learner wants to go Offline." And added, "Things are different in JEE and NEET. Learners want to go out. Parents want them to go out. More discipline is needed unlike NEET PG Learners where the intent to self learn is extremely high."
He also said, "The largest offline institute has 200k Active Paid Subscribers. Unacademy has 800k Active Paid Subscribers."
Just over a week ago, Unacademy opened two offline learning centers in Kota, Rajasthan. In a recent announcement the company said it will launch as many as 15 physical learning centers in nine cities within a month. These centers will provide offline classes to prepare for course categories including NEET-UG, IT JEE and Foundation (9-12).
Terming it a part of Unacademy's expansion plans, Munjal then said, "Every two weeks, a new store is being launched starting with Kota, followed by Lucknow and Jaipur in the next phase. After these four stores, we are going to take a call on whether we want to open large stores or keep them small – and open 100 or 200 of them. Depending on the response, we are going to decide on the next plan of action."
The edtech sector in India witnessed a boom due to pandemic induced lockdown which led to shutting down of education institutes. However, with students returning to physical classes after almost two years of virtual learning, the focus of edtech companies is now shifting from online to offline mode.
Also Read | Unacademy to offer offline classes at its learning centres
Apart from Unacademy other edtech firms that have forayed into offline learning include Byju's and PhysicsWallah, which is also the latest Indian startup in this sector to have entered the unicorn club.