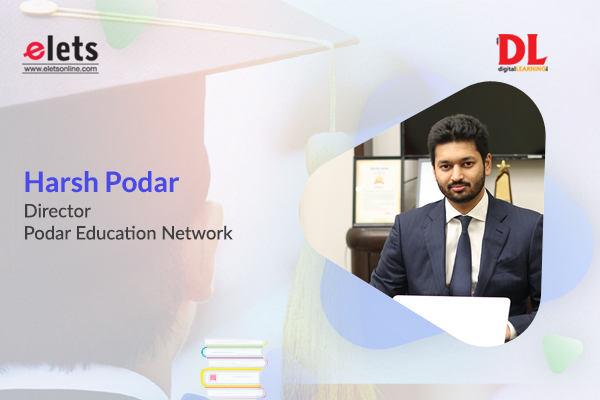 Technology has revolutionised the field of education. Education as a social collective has moved away from just being discussed and debated within the classrooms through blackboards and chalks to an increasing use of technology in schools and colleges across the world. Even ten years ago, teachers and students might not have imagined the degree to which technology would impact education. In fact, with the onset of computers in education, it has become easier for teachers to impart knowledge and for students to acquire it. The use of technology has made the process of teaching and learning all the more enjoyable.
Over the past decade, technology has changed the way we looked at education or its outreach capabilities. It goes without saying that technology has widened the most important aspect of education access. Technology engages students to often retain more information. It also provides meaningful learning experiences by providing hands-on learning opportunities that can be integrated into all school curricular areas, including mathematics, reading, science, and social studies as well as other academic subjects.
Students these days are smarter, faster on the uptake and better-placed to understand the world they live in. It is that bigger picture, or the external stimulus, technology brings to both learning and teaching. And we are not talking about just cellphones and smart boards here.
What's more, technology has created greater opportunities for collaboration among students, and among students and teachers. Not too long back, exchange of ideas, lessons, assessing effective information and perceptive behavior were confined to classrooms. Against this backdrop, technology arrived as an enabler, bringing the whole world into the segmented domain of education. Today, through the use of technology, students can give feedback to their teachers about the progress they are making and at the same time, cross-pollinate minds with peers who don't sit in the same classroom.
A paradigm shift has taken place in the roles of teachers and learners in smart classrooms. Although in some traditional institutions passive learning is still continuing, wherein a teacher speaks and students listen without any heightened sense of curiosity, many schools and colleges are using technology in assisting teachers to be an able guide to enhance learning skills.
One of the greatest source of information are search engines which have been used as an effective tool for searching information where both teachers and students are benefited. In case if a student or teacher wants to search for an information online, google has been able to drive the optimatisation by showing up relevant information through various websites. The application of technology has made education more collaborative. There are online forums where subject experts can meet and discuss subject specific topics, review the syllabus and plan assessments to enhance the process of teaching. Teachers can impart customised education to cater different learning abilities and needs of the students.
There are different online education programs available which has given a new dimension to education. The students and teachers can be a part of one virtual classroom, even if they are physically far away from each other. There are online libraries with books, journals, encyclopedias, etc. where students can access various resources, highlight, save and use the soft copies.
Technology is also solving immediate-world problems in classrooms, the ease of research being a downright benefit. Even though Internet is parallel intelligence, it is making students aware that what they are learning are about real-world problems, real people, real places and evolving thought processes of the humanity.
Although technology's presence in education has been penetrating for over a decade now, there was no better a time than in the recent past to acknowledge its sheer benefits keeping teachers and students connected with reality. During the lockdown period after the outbreak of COVID, students at random created online groups, web pages and virtual communities to share concerns, participated in debates, learnt and gave feedback to teachers by enriching and comprehending the bigger picture of learning.
At the other side of the spectrum, teachers are turning into trainers as they have begun to feel that enhancing their learning skills through a variety of online tools and making students understand has proved too be a rich repository of knowledge education will be accessing in the years to come. The internet is being used as a source of providing information where students will play a more active role, which will help them retain more information.
In today's fast changing world, most of the jobs involve the use of computers and advanced technologies. We all need to be computer savvy to keep in pace with the moving world. We live in a technologically advanced world where it has become necessary for us to be familiar with the latest technologies and inventions. So, computer technology has become an integral part of school and college curriculum.