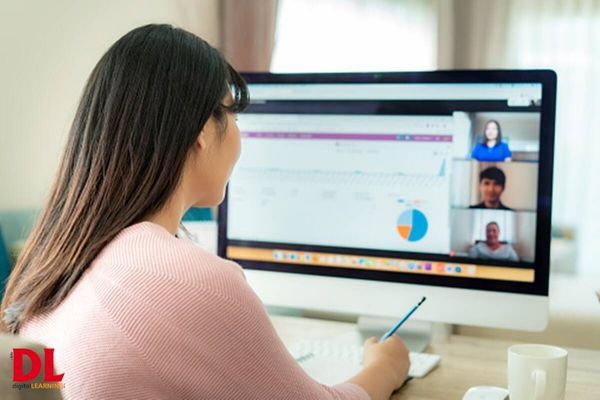 The government has recently warned edtech companies against engaging in unfair practices, such as misleading advertising. It has warned to enact strict regulations if the companies don't conform to the rules and laws that are already in place.
During a meeting in the nation's capital led by Consumer Affairs Secretary Rohit Kumar Singh with self-regulatory body India Edtech Consortium (IEC), which runs under the aegis of the Internet and Mobile Association of India (IAMAI), and other industry stakeholders, the secretary addressed ways to manage consumer interests throughout the edtech sector. It was also discussed how to curb the rise in fake reviews in the edtech sector.
IAMAI representatives as well as IEC member companies including upGrad, BYJU'S, Unacademy, Vedantu, Great Learning, WhiteHat Jr, and Sunstone attended the meeting. An official statement claims that issues such as misleading advertising strategies and unfair trade practices for the Indian edtech industry were the main concern of the meeting and were discussed throughout.
"If self-regulation does not curb the unfair trade practices, then stringent guidelines would be formulated for ensuring transparency," said Rohit Kumar Singh in the meeting.
In recent times, there has been a huge spike in fake reviews and advertisements that mislead the common people in the edtech industry. Hence, the central government felt the need to bring strict laws and take action against those companies who don't conform to the laws and procedures.
Secretary Rohit Kumar Singh emphasised throughout the meeting how crucial it is to safeguard consumer rights and eliminate the sector of unfair business practices.
Therefore, he said, it is crucial that everyone works together to keep strong checkpoints that are in line with the interests of customers.
Education was the industry with the highest rate of advertising code violations in 2021–2022 according to a recent report by the Advertising Standards Council of India (ASCI).
IEC consists of Indian startups and 95% of the Indian learner population. It was counselled by Singh to keep up their good work in support of the ecosystem and form a collaborative working group with pertinent stakeholders to create Standard Operating Procedures (SOPs).
According to the statement, the industry representatives also gave the secretary a report on the IEC's progress and the direction of current initiatives to improve learner welfare and awareness.
In recent months, the central government has cracked down on cab aggregators, restaurant owners, and food delivery services for engaging in unfair business practices and has issued warnings to prevent future involvement.
The government is now keeping an eye on the edtech industry after several investigation reports claimed that both large and small edtech companies had adopted unfair business practices.
As a result, the government ensures that consumer rights are safeguarded at all costs and that their interests are never compromised.
The industry officials addressed the need to improve the Indian edtech ecosystem further as part of the plan in order to better protect consumer interests through seamless, transparent, and practical services for customers.