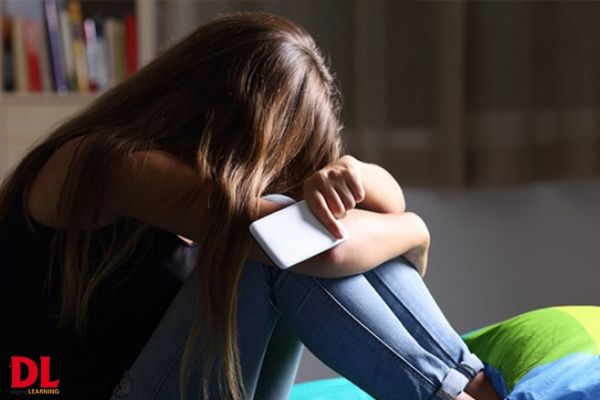 A whopping 85 percent of children across India have reported being cyberbullied as well as having cyberbullied someone else at rates much over twice the global average, according to a report by top computer security software company McAfee.
According to the McAfee Cyberbullying report, a survey of 11,687 parents and their children was conducted this year between June 5-July 15 in 10 different countries.
According to the report, children in India witness and experience the majority of cyberbullying incidents on almost all social media and messaging platforms.
Personal insults, racism, sexual harassment, and trolling are just a few examples of cyberbullying.
Sharing his views in the report, Gagan Singh, Chief Product Officer, McAfee said, "Cyberbullying in India reaches alarming highs as more than 1 in 3 kids face cyber racism, sexual harassment, and threats of physical harm as early as at the age of 10 – making India the number 1 nation for reported cyberbullying in the world."
The McAfee report stated that "85 percent of Indian children reported being cyberbullied as well as having cyberbullied someone else at rates well over twice the international average."
The report added, "Indian children said that they are more likely to be cyberbullied by strangers compared to other children around the world, at 70 percent in India versus 45% worldwide."
The survey also highlighted that 45 percent of children in India hide their cyberbullying experiences from parents, owing to the relative absence of conversation.
It is pertinent to note that 42 percent of children have experienced racist cyberbullying, which is disturbingly 14 percent more than the global average of 28 percent, according to Indian parents.
The report further said, "Extreme forms of cyberbullying reported besides racism include trolling (36 percent), personal attacks (29 percent), sexual harassment (30 percent), the threat of personal harm (28 percent), and doxing (23 percent), all of these at almost double the global average."
Additionally, India reported notable instances of cyberbullying, including name-calling (34 percent), exclusion from groups and conversations (35 percent), and the spreading of false rumours (39 percent).
"Indian children reported cyberbullying up to 1.5 times more than children in other countries across fourteen surveyed platforms, ranging from Facebook and Instagram to Snapchat and WhatsApp. The one exception is TikTok, which remains banned in India," the report added.
Besides, the report stated that nearly 3 out of 5 (58 percent) children are said to have deleted a social media account to avoid cyberbullying as compared to the global average of 33 per cent.
The report also found that 87 per cent of children said they discuss cyberbullying with their peers, which is 25 per cent again higher than the global average of 62 per cent.
Earlier in May, the McAfee study reported that 83 percent of children aged 10 to 14 in India use smartphones, which is seven percent more than the global average of 76 percent. This led to greater exposure to online risk, which in turn increased the number of children who were victims of cyberbullying and cyber crimes.
Moreover, the survey reported that only 47 percent of Indian parents were concerned about cyberbullying and abuse on social media, which is 10 percent less than the global average of 57 percent.
Additionally, the study titled "Life Behind the Screens of Parents, Tweens, and Teens" found that Indian children were engaging in private chats without knowing a person's true identity which was noticeably 11 percent higher than other children around the world.