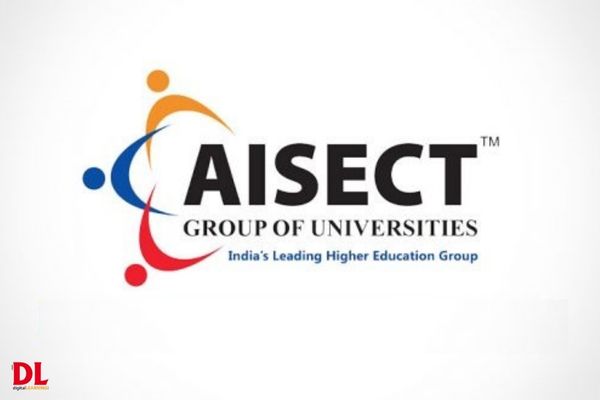 AISECT, India's leading higher education group, forays into the world of Multimedia Studies by launching the AISECT Academy of Animation, Multimedia & Gaming. The academy will offer a myriad of courses under the Degree, Diploma, Certificate program and short-term course categories that will help students to have more career options in the field of Animation, VFX, Gaming and Comic (AVGC).
With a strong focus on creativity and technology, the academy will train aspiring students in creative expression through applied learning and collaborative environments by leveraging best-in-class- technical and conceptual techniques. The Diploma program in Animation & Visual Effects will span for 12 months. The 6-month programs include certification in Animation, 3D Animation, Visual Effects, Graphic Design, Photo Editing, and Video Editing to name a few.
Speaking on the launch of the Academy, Director of AISECT Group Siddharth Chaturvedi said "Over the years, there has been a multi-fold increase for talented manpower in Animation, Visual effects and Graphic Designing. We are glad to launch the AISECT Academy of Animation, Multimedia & Gaming with an aim to foster talent in this area and provide world-class training, at par with global standards. A degree in Animation is not limited to the creative field, it opens up avenues in various streams like Automobile, Mechanical industry, Web development, Coding, Graphic designing, Films and movie making etc. We encourage aspiring students with a knack in this arena to apply and carve a niche in this dynamic field.
The AISECT Academy of Animation, Multimedia & Gaming is built around the key pillars of World-class Education, Cutting edge Research and Impactful collaboration. The demand for skilled animators far exceeds the supply,as animation is one of the fastest-growing career options in India. The animation industry requires an average of 30,000 skilled professionals every year.

A 'blended learning' mode of training to cater to young students will be followed by AISECT Academy of Animation, Multimedia & Gaming. The module will encompass an eclectic mix of traditional training methods as well as innovative methods such as on-ground practical gamification, as well as research-based learning in order to pique students' interest. The Academy's cutting-edge & job-relevant courses are designed to train students with futuristic and in-demand job roles like- Animator, Game Developer, Storyboard and VFX Artist, Multimedia Designer and Professional Video Editors in AVGC sector.

br>