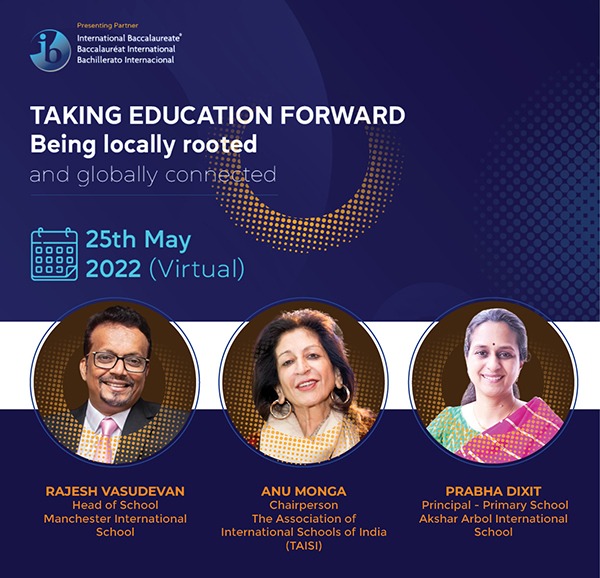 The role of the pandemic in preparing the education sector to implement plans for continuity in education cannot be underestimated. Throughout the disruption of the pandemic, challenges in delivering sustainable education for all and the need to create an education model which supports student-centred learning and teaching going into the future became of paramount importance.
International Baccalaureate (IB) education leaders have reported that the keys to ensuring the continuity of education during the pandemic were; the use of technology, focus on student-centred learning, collaboration, and the prioritisation of 21st century skills, aligning well with the core elements of the National Education Policy (NEP).
At the start of the pandemic, nobody expected that what was thought to be a temporary measure in closing schools would lead to a year of online, remote learning. Although thankfully, when this transition to all-remote learning began, most IB students were digitally equipped to be able to continue learning, this wasn't the case for every school context, and certainly not for every student. In those circumstances, teachers relied significantly on their students' ability to adapt and be resilient to periods of disruption and challenge. It quickly became clear that delivering learning purely online meant that extra consideration needed to be given to ensure that learning and teaching were relevant to students. For subjects that required interactive learning, moving to the online world meant that it was impossible for teachers to deliver the same curriculum content. Once the initial problem of connectivity was addressed, evolving curriculum content to be suited to the new learning delivery mode became the next most crucial step.
To do this, educators evolved the content to be suitable for solely digital and remote delivery through student-centred learning focused on developing 21st century skills. By prioritising opportunities for the students to practice their adaptability, critical thinking, creativity, and collaboration skills, schools found they bolstered the motivation of their students to engage with the new ways of learning, and helped to achieve quality learning outcomes for students despite the disruptions. Many teachers and students reported greater demonstrations of agency and independent learning at a rate that could never have been predicted.
These experiences show that students and teachers do not need direct or face-to-face instruction as much as previously believed in order to have effective learning outcomes.
In a world where students were mostly learning from behind computer screens, it was clear that student collaboration needed to be prioritised. Thankfully, this was an easy task for IB World Schools due to the local and global networks that could be drawn upon. Throughout the pandemic, students learning digitally had the opportunity to collaborate with their peers from local schools and with those from across the world. They had a shared experience of the same or similar digital learning tools in a way that hadn't been tried previously.
Both the NEP and the IB are aligned in prioritising the delivery of globally connected learning that is relevant to the local context. By examining local content through a global lens, students' understanding is taken to new levels, and they emerge as internationally-minded people who can understand how their local context fits into the wider world stage.
When considering how best to protect the future of education, the lessons of the pandemic prove that many approaches to education have viability. There are schemes being considered that take advantage of non-digital resources: outdoor teaching and education, project-based learning that in parts can be conducted independently and at home, or collaborative home-schooling so that learners can share resources. Educators agree that while we are at the beginning of rethinking what 'school' looks like, the NEP is placing greater focus on the value of education by policy and decision-makers in India. As leading minds come together to construct the vision for the future of education following the disruption of the pandemic, the core tenet of student-centred learning should not be forgotten.
IB education leaders came together to discuss and reflect on their experiences, sharing key insights from their experiences, delivering education through the pandemic and how they are taking their learnings through to the future.
Register your interest for the full webinar recording via https://bit.ly/3utXcQD
Panellists:
Ms Prabha Dixit, Principal – Primary school, Akshar Arbol International School
Mr Rajesh Vasudevan, Head of School, Manchester International School
Ms Anu Monga, Chairperson, The Association of International Schools of India (TAISI)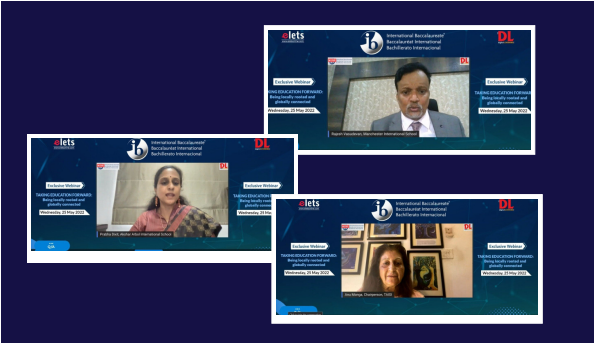 Moderator:
Garima Pant, Senior Assistant Editor – Knowledge Resource Group, Elets Technomedia Pvt Ltd