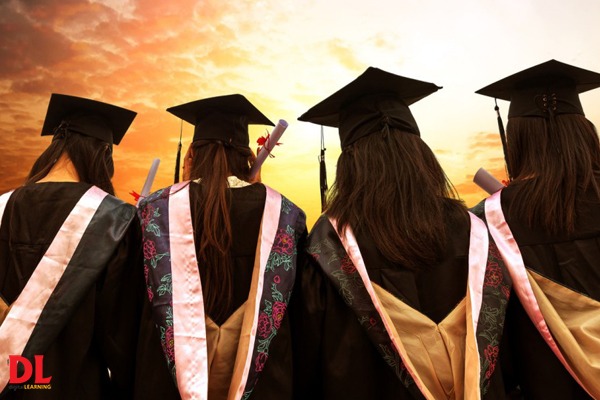 A As aspirational India undergoes a transformational overhaul, its education policy cannot remain static. It must respond to emerging demands and requirements of contemporary times. With the passing of time, everything changes for the better. Even Darwin's theory of evolution suggests the survival of the fittest. That's why, even our constitution-makers left the scope for amending the constitution to meet the aspirations of coming generations, whenever the need arises. Aligning with the objectives envisioned in the National Education Policy (NEP) 2020, the University Grants Commission (UGC) has issued guidelines regarding its recently launched dual-degree programmes.
The seed of inception
While the significant thrust of National Education Policy 2020 remains on making education more experiential, holistic, integrated, inquiry-driven, discovery-oriented and learner-centric, the double degree programmes by UGC will take the NEP's mission forward. The programme was launched with the intention of making curricular structures more imaginative and innovative, to enable creative combinations of disciplines for study, that would offer multiple entries and exit points, thus removing currently prevalent rigid boundaries and creating new possibilities for life-long learning and centrally involving critical and interdisciplinary thinking.
Embedded avenues
The dual degree programme is certainly a future-oriented education policy launched with the sole purpose of taking our higher education segment to the next level. The dual degrees will certainly be beneficial for motivated students. According to the UGC Chairman, the decision on the double degree offering was made to allow students to acquire numerous talents. Now, students will have the opportunity to pursue two degrees simultaneously, and make themselves ready for the competitive world of the 21st century where specialised skill sets drive professional industry.
Dual degrees help in broad-basing an institute's engagement with its partner institution. The degrees will allow for a more immersive experience, both academically and culturally. It allows students to study in an academic context that is equally rigorous, but different at the same time. They will get the opportunity to learn from and engage with specialised faculty members who may not be available at their first institute. They can also learn about new study practices, seek placement assistance from the partner institute, and gain a deeper understanding of global markets and their requirements. Upon graduation, they would be connected to the alumni networks of both institutes.
A combination of subjects will help students in their careers if they choose to pursue a double-degree offering. For instance:
Business and Computer Information Systems Almost every industry usually requires professionals who understand computer systems, programming and algorithmic processes, networks and data analysis. Computer science is responsible for the existence of the internet, digital photography, email and open-source software. Management information systems assist organisations in making data more accessible and valuable. So, this combination has great future prospects professionally.
Computer Information Systems and Accounting– An accounting information system collects data describing an organisation's activities, keeps a detailed financial record of the organisation's operations, converts the data into information and makes the data accessible to users, both inside and outside the organisation. People who have a degree in information systems have a wide range of career options. Jobs range from programmer analyst to business analyst, manager and chief financial officer.
Economics and Computer Science– Computer Science and Economics (CSEC) is a cross-disciplinary major for students who are interested in the practical and theoretical connections between Computer Science and Economics. Students who have done a masters in Economics and graduated in Computer Science can pursue careers such as data scientist, economic analyst and industrial economists.
The other way around
This decision will increase the load on universities. It also doesn't increase the number of students enrolling in universities because the same student will study two courses. So, higher education's gross enrollment ratio (GER) will not go up. According to the All India Survey on Higher Education (AISHE) 2019-20, GER for higher education is at 27.1 per cent. The NEP has set a target of raising this to 50 per cent by 2035.
It will also lead to a demand for teachers in universities, as thousands of vacancies for current needs have not been filled. Several subject experts and scholars have pointed out that the UGC's decision to allow students to take up two full-time academic programmes simultaneously in physical mode may hamper the quality of honours courses at the undergraduate level.
According to some experts, the basic philosophy of honours courses is to provide comprehensive, intensive, and advanced knowledge to students. And even in honours courses, students can opt for discipline-centric courses. In courses where practicals are as important as theory subjects, students pursuing another course alongside will disturb schedules and will create chaos for both students and faculty. Allowing students to earn extra credits is an understandable concept, but allowing them to earn extra degrees will just dilute the quality of the degree programmes. Another challenge is in fulfilling the UGC's stand that there should be no hard separations between arts and sciences, curricular and extracurricular activities, vocational and academic streams, etc, in order to eliminate harmful hierarchies, and silos between different areas of learning. ng.
The way forward
With the rapid increase in demand for higher education and limited availability of seats in regular streams, several Higher Education Institutions (HEIs) have started a number of programmes in Open and Distance Learning (ODL) mode to meet the aspirations of students. It has also led to the emergence of online education programmes which a student can pursue within the comforts of their home. As per experts, as every good thing embeds in it some faultlines and missing points, so is the case with this dual-degree programme of UGC.
This isn't merely a dual degree. The students will earn two degrees for full-time study. While the student's choice of core disciplines is up to them, based on their interests, it also depends on the institution's resources. The two programs must be of the same level. Students can only pursue two bachelor's, two master's or two diploma programmes at a time. So, to make this program truly viable, a thought-over methodology is required. All the apprehensions and scepticism of students, teachers, colleges and institutions must be addressed comprehensively.