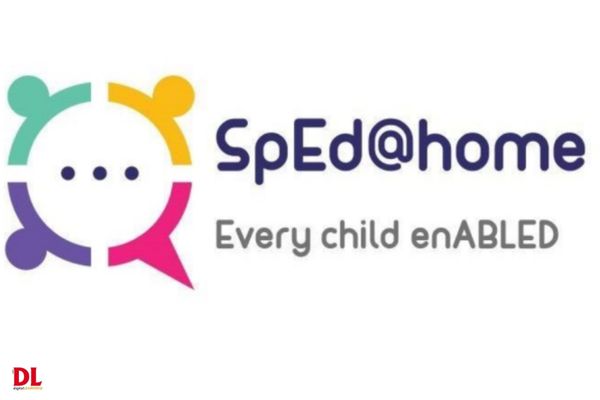 SpEd@home is a result of over two decades of field experience of its founder Dr. Dhaval Mody and co founders, Supriya Das, and Aysel Engineer. They identified the need to ensure better access to integrated therapies required for children with special needs. SpEd@home aspires to provide remedial and occupational therapy support to children across the globe. Established in Sept 2020, the company aims to build an ecosystem for special education, helping children to improve their physical, cognitive, developmental, and educational outcomes.
SpEd@home – Every child EnABLED
We believe that children need to learn at their own pace in their style of learning. We understand their educational deficits and also their strengths, physical, cognitive, and environmental factors.We built an integrated solution that includes proficiency based educational, physical and cognitive tasks that will enable a steeper learning trajectory. SpEd@home provides adaptive learning solutions curated to the child's proficiency level. It is largely focused on children of ages 6-13 years with learning disabilities, ADHD, and high-functioning children on the autism spectrum. We use technology to ensure children's perceived ease of task and ease of use, building more self- reliance and constant motivation through rewards and eventually better social acceptance..
Learning Management System
Our Learning Management System is built on Web 2.0 using persuasive technology and scientific principles of Orton Gillingham for achieving foundational literacy and a global curriculum for foundational numeracy. All this uses a multi sensory, interactive, play-way approach. The key features include::
Home-based integrated online education – Remedial and Occupational therapy
Assessment to identify the learning gaps and design a bespoke development plan
Auto-curated therapy
Predictive algorithm to identify the time duration for a child to achieve foundational literacy and numeracy Even with online as the primary mode, SpEd@home provides offline support as well, making it – India's 1st Blended Learning Program for children with special needs. Having worked with over 1000 children across seven countries, we are now ready to scale the program globally across all genres of society to ensure equitable education for all children with special needs.
School Resource Room – Online Program for Effective Inclusion
Taking the special education model to an institutional level, SpEd@home proudly presents its latest School Resource Room Program – an innovative transformation of traditional resource room methods. Our experts provide support to the school, its students, and even teachers, with this online room. The school is supported with all the equipment, experts, and training. A perfect solution for schools that aren't equipped with the resources to form or manage a resource room.