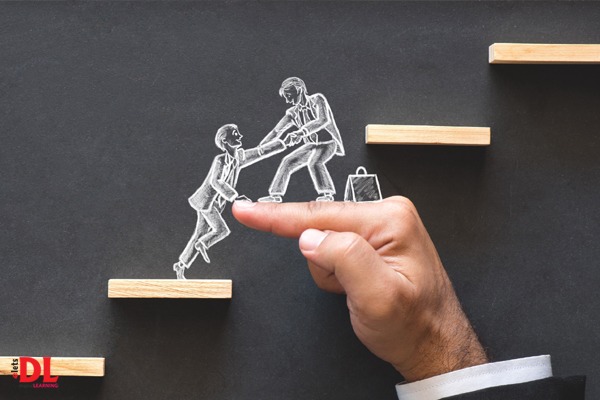 With technological advancements, experiential learning is becoming the new norm in education. Facilitating conceptual insights and practical experience at learners' own convenience, the simple yet effective nano learning model is swiftly taking over the innovative trend. Micro lessons and micro sessions, commonly referred to as nano learning, are videos containing multimedia-rich material, which explains complex ideas through interesting bytes, leading the next wave of learning in the education sector. Sheeba Chauhan of Elets News Network (ENN) explores the future of the novel method in the e-learning landscape.
From the era of gurukuls to landing on google for everything, the education ecosystem has witnessed a phenomenal transformation. In today's fast-paced and evolving digital era, learning and teaching are embracing innovation to stay competitive & relevant.
The Covid-19 pandemic has further instigated and fastened the adoption of tech-driven innovation in the education system. It would not be hyperbolic to say that the pandemic has pushed us ten years ahead when it comes to technology adoption.
Though digital technologies existed earlier, they emerged more significant and effective during the pandemic, speeding up the adoption of innovation trends in the education sector. The significance of digital technologies has been amplified by the widespread use of various online learning methods like hybrid learning, blended learning, virtual learning, and obviously, the elephant in the room, nano learning.
Though the digital shift in education is revolutionising the learning process, one of the biggest challenges of online learning is the struggle with focussing on the screen for long periods of time. According to recent research by Microsoft, the human attention span has dropped to eight seconds – that is a shrink of about 25 per cent in just a few years.
Offering an effective alternative to traditional lessons, nano learning is emerging as the future of learning for the interesting methodology and flexibility that it offers. It is scouting over long monotonous videos, keeping online classes crisp, engaging and interactive.
It imparts highly-focused knowledge to the learners through multimedia tools. For the people who continuously crave more valuable content in a short time, nano learning is the best possible solution for them. It is valuable, efficient, and most importantly, significant for retention of content as you are not overloading yourself with feckless content.
Ever wondered why Twitter is still acing the game of social media? Well, it is delivering the most updated information, that too with credibility and in nuggets size punches. Nano learning is "Twitter" for e-learning. For instance, if you want to learn to create pivot tables or calculate the sum of rows, by applying a formula to a column in excel, you will get it all in minutes. This learning method is proven to be most effective due to its short duration and more worthy content. According to a study conducted by the Dresden University of Technology, short form of content drives 20 per cent more retention of information than the long form of content.
Bridging the learning gap with nano learning
Fortunately, teachers are more accustomed to using technology in remote learning and are more skilled with the tools that can enable youngsters to catch up. By giving students the chance to engage in nano learning, which is essentially condensed learning in an entertaining style, teachers can help students adapt quickly.
The pandemic was the time when educators started to adapt to this remote learning or online learning process. Technology has been a game changer for many sectors and it has indeed made a whirl in the education sector too. Nano learning is only possible because we have easy access to technology today and the various gadgets like smartphones, laptops, etc, that are making it handy to leverage tech-led innovation. Today, a three-year-old kid is also watching YouTube,but if we look some 15 years back, nobody would have envisioned this.
Nano learning is here to stay and it will make an impact all over the world. The only key rule is that educators have to effectively deliver content that is crisp, short, to the point, and easy to understand.
A few aspects of nano learning that are pertinently making their existence to create noise in the e-learning environment are:
Short bits of content: The ideal reading time for content is two minutes, but it must be brief enough to be consumed in five minutes or less. According to research, our working memory, which is where we process information, is very little. Giving students too much information at once can confuse them and make it difficult for them to learn the material. It's crucial to keep the amount of input brief, whether it's a lecture, a video, or a brief text. Even educational activities, such as playing a quick math video for the class and then having them do a few tasks, should be kept to a minimum.
Ample amount of examples: No matter the subject—math, physics, reading, writing—teachers must provide specific examples or explain a solution for nano learning to be successful. According to research, students require cognitive assistance to study. As a result, students can concentrate on each step when teachers illustrate how to solve a problem, which lowers the cognitive burden.
Measurable learning objectives: There should be no more than three measurable learning objectives included in the content, and at least one assessment method. When describing what you want your students to be able to do by the end of the lesson or unit, utilise action verbs. When you have defined measurable objectives from the beginning, it is considerably simpler to align assessments with course expectations.
Impact on Content & Assessments
Nano learning can't be a replacement for comprehensive programs, still, it is an effective method to gain and keep yourself up to date with the enormous knowledge that is available. Educators have tried to make nano learning useful for comprehensive courses by creating short nano learning courses. These courses will be for 5-30 days but will stick to the base concept of delivering more in less time. It will be an amalgamation of images/GIFs, questions, videos, feedback, and responses to make it as efficacious as possible.
The content that is on various platforms has taken another leap because of the competitive edge that comes after the eruption of e-learning. The very fact, today, is that you have to deliver more in less time, and if you manage to deliver that with rich content that is worthwhile, you are the game changer. Hence, it's not about making a long bundle of notes or working on some lengthy assignments that will take your entire month, it is about the smartness to stay integrated into the changing landscape.
Similar is the case with assessments. Today, we have Flipgrid, Edpuzzle, Mentimeter, Google forms, and many other options that don't need much of teachers' time to assess the students. It is more of a self-assessment than the traditional teachers assessing the students.
Catching up on ISTE standards
Nano learning is the real method which is provoking true learning. The various techniques used are transforming students from the process of learning from exams or academics to learning while having fun and retaining the same for a longer time. According to the International Society of Technology in Education (ISTE), nano learning is addressing quite a few objectives of ISTE, be it empowered learners, digital citizens, innovative designers, knowledge constructors, creative communicators, and more. A thorough roadmap for the efficient use of technology in classrooms around the world is provided by the ISTE Standards, which offer the competencies for learning, teaching, and leading in the digital era. It is witnessed that the world has been constantly transforming with the changing time and it was the same for educators, administrators, and students too. They have changed themselves with the recent standards, adapting to the latest technologies, researched-based learning, practical learning, and more. Now is the time that the world should also adopt this utilitarian method of learning. It is effective, appropriate, customisable, and allows students to communicate creatively while learning in the most impeccable way
Is nano learning the way forward?
It is indeed a revolution for the education industry but at the same time, it is clear that it can never take the place of comprehensive education. It has been able to carve its own niche in the landscape but there is a long way to go. It is transforming the traditional education system and refurbishing innovation, efficiency and quality content. Nano learning supports lightning-fast learning, giving an upper hand for learning with higher adoption rates. The road for this learning method is indeed full of bright opportunities. To create an ecosystem for this, we need educators to be tech-savvy 'content curators'. Though it is not very much recommended for andragogy right now, researchers are working towards making it more worthy for them also, by creating engaging & inclusive content.
There is no denying that technology has made life simpler and easier for us, but some of us have never fully believed in technical advancements. Prove that to the elder generation, and they'll regale you with a fascinating story about the doubters who questioned the digital medium's viability. They characterised it as a bubble that would eventually burst, but digitisation has already happened and has flourished citizens with its pros & cons.
Likewise, with nano learning, it is a fresh idea that is starting to take off. Learners have already experienced the advantages of text message courses, which are easily created, effective, and accessible. According to experts, nano learning is here to stay, given the futuristic trends and the overwhelmingly positive reception it is currently experiencing.